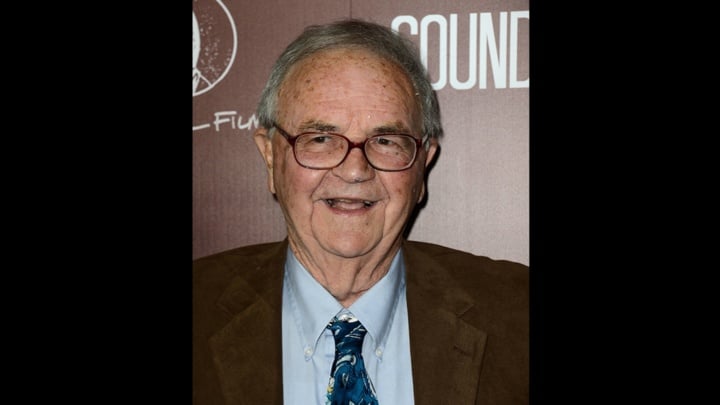 Tom Skeeter the owner of Los Angeles' legendary Sound City Studios, has passed away aged 82.
The news was posted on the Sound Studios Facebook: "We lost our main man, Tommy Skeeter this week. Grateful our Sound City Movie pals for introducing him to all of you."
"Thank you to all of the people who have stopped by the office to meet Tom in the past few years – he enjoyed the visits, and loved hearing how far people had come."
Rick Springfield wrote: "Tom Skeeter (parter in Sound City Studios & my co-manager through the '80s) has passed away. A southern gentleman. RIP Tom. xo Rick."
The iconic studio was the subject of Dave Grohl's first documentary titled 'Sound City'. The phenomenal music documentary charts the studios humble beginnings, its countless floodings, and most importantly the records that were created there. "Sound City is a film about America's greatest unsung recording studio," Grohl said.
The California recording studio was where classics such as Nirvana's Nevermind, Neil Young's After The GoldRush and Fleetwood Mac's Rumours were made. In fact, Sound City was where Mick Fleetwood was introduced to Stevie Nicks and Lindsey Adams Buckingham for the first time. Shortly after this chance meeting, they joined the band and recorded their 1975 Fleetwood Mac album.
Other artists to record there include Red Hot Chili Peppers, Rick Springfield, Tom Petty, Weezer, Kings of Leon and Queens of the Stone Age.
Speaking to Rolling Stone, Dave Grohl said: "I always had a strong connection to that studio because Nirvana wasn't meant to be the biggest band in the world. So when we went there for 16 days, we weren't making that album with the intention that we were going to change the fuckin' world. We just wanted it to sound good… The fact that what happened actually, happened, makes me think there's something a more than just wired and knobs in that place. Personally, I have a strong emotional connection to it."
Watch the trailer for Sound City below.