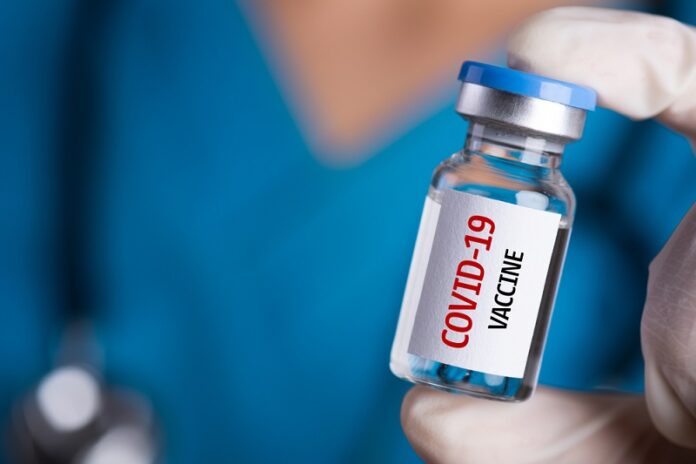 It was announced last night that the Oxford/AstraZeneca vaccine supply will be cut by 60% in the EU for the first quarter of this year.
The AstraZeneca vaccine developed with Oxford University has not been given EU approval yet but approval is expected in the coming days.
The delay is said to be caused by issues with their production facility in Belgium. Officials have not confirmed the 60% reduction but an unnamed EU official told Reuters News of the figure.
80 million doses of the Oxford/AstraZeneca were due to be issued to EU countries by the end of the March but it now looks like this figure will be around 31 million.
Ireland had pre-ordered a significant amount of this vaccine as it is easier to store than the Pfizer/BioNTech and Moderna vaccines which would have enable GPs and chemists to vaccinate many people.
This is the second delay from a vaccine manufacturer. Pfizer have had to cut their supply of vaccines while they work on upgrading their production facilities.
AstraZeneca has blamed "reduced yields at a manufacturing site within our European supply chain."
There is now widespread anger in the EU and in individual countries at the latest development.
Stella Kyriakides, European Commissioner for health and food safety has expressed "deep dissatisfaction" at the news.
In a tweet, Kyriakides said "We insisted on a precise delivery schedule on the basis of which member states should be planning their vaccination programs, subject to the granting of a conditional marketing authorisation."
.@EU_Commission and Member States expressed deep dissatisfaction with this. We insisted on a precise delivery schedule on the basis of which Member States should be planning their vaccination programs, subject to the granting of a contitional marketing authorisation. /2

— Stella Kyriakides (@SKyriakidesEU) January 22, 2021
Austrian Health Minister Rudolf Anschober has said a delay would be "completely unacceptable."
Italy and Poland have threatened legal action over the delays in the vaccines.
Hungary have reached out to Russia to broker a deal for Russia's Sputnik V vaccine which has not been approved by the EU. Hungary are not the first country to break away from the EU program as Denmark carried out separate negotiations with Pfizer/BioNTech to receive more vaccines in the initial batches.
European Council President Charles Michel, who led a call of EU leaders this week, said Thursday that officials were considering all ideas to try and stop future vaccine delays.
"All possible means will be examined to ensure rapid supply, including early distribution to avoid delays" he said.
Both Mr Michel and European Commission president Ursula von der Leyen say they are still aiming to have 70% of the EU's population vaccinated by the end of the summer.
Earlier in the week, Radio Nova reported that the EU want to host 'Live Aid' styled series of concerts to mark the end of the pandemic. You can read our report on it here.
Two vaccines have been approved for use in the EU; Pfizer/BioNTech and Moderna. The Oxford/AstraZeneca vaccine will be the third one to be approved.
Johnson and Johnson, Sanofi-GSK and Curevac are other manufacturers the EU has agreed deals with. In total, the EU has secured over 2 billion doses of the vaccines which is more than enough to inocculate the entire EU population.