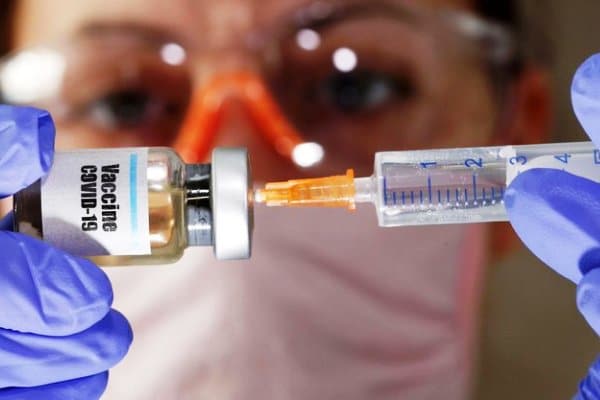 Initial research into a potential vaccine for Covid-19 being developed at Oxford University have shown promising results.
It's been confirmed healthy volunteers, involved in early-stage clinical trials, have experienced a strong immune reaction.
In research published today in the journal Lancet, scientists said that they found their experimental Covid-19 vaccine produced a dual immune response in people aged 18 to 55.
It found:
Preliminary results from a phase 1/2 trial involving 1077 healthy adults found that vaccine induced strong antibody & T cell immune responses up to day 56 of the ongoing trial.
These responses may be even greater after a 2nd dose, according to a sub-group study of 10 participants.
Compared to control group (given a meningitis vaccine), SARS-CoV-2 vaccine caused minor side effects more frequently, but some of these could be reduced by taking paracetamol. There were no serious adverse events from the vaccine.
T cell responses targeting SARS-CoV-2 spike protein were markedly increased (in the 43 participants studied), peaking after 14 days. The T cell response did not increase with a 2nd dose of the vaccine, which is consistent with other vaccines of this kind.
Antibody responses peaked by day 28 (median 157 ELISA units–studied in 127 participants) & remained high until d 56 (median 119 ELISA units–in 43 participants) for those given 1 dose. This response was boosted by a 2nd dose(median 639 ELISA units at d 56 in these 10 participants)

Authors say further clinical studies, including in older adults, should be done with this vaccine. Current results focus on immune response measured in the laboratory. Further testing is needed to confirm if vaccine effectively protects against infection.
NEW—UK's #COVID19 vaccine is safe and induces an immune reaction, according to preliminary results https://t.co/rDPlB9fDKr pic.twitter.com/z2t9Aubjim

— The Lancet (@TheLancet) July 20, 2020