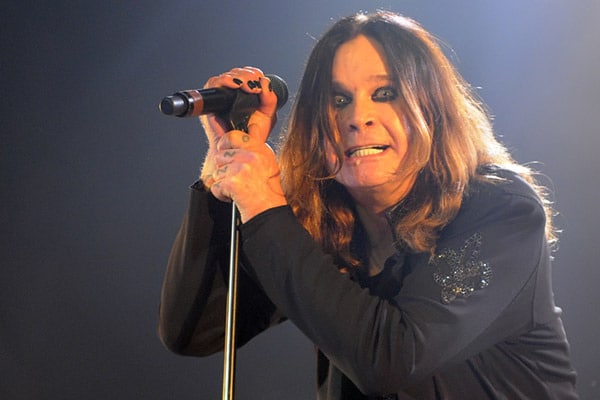 Osbourne has often been credited with the 'invention' of 'heavy metal'. As part of Black Sabbath, Ozzy has released 19 studio albums since they began; way-back-when in 1968. He has also produced a further 11 solo studio albums.
In a recent interview with '95 WIIL Rock Radio' presenter John Perry, Osbourne denied recent claims that 'rock music is dead'. "I'm still alive," he said, "[But] I never thought in my lifetime I'd see the demise of records. I never use the computer. It's totally changed. A lot of people steal music now, so a lot of people can't afford to do it anymore."
Talking about his solo career, the rocker said he had no plans to give it up any time soon. "I think I'll do this till the day I die," he continues. "It's not a job; it's a passion. It's great. It pays well."
Osbourne played his final show with Black Sabbath in their hometown of Birmingham in February this year. The final show came as the band have called it a day on their lengthy, nearly 50 years long career.
The heavy metal rockers played 15 songs from their huge discography, and ended the show with 'Paranoid' – which was featured on the 1970 album of the same name. 'The End' tour saw the band play 81 gigs, and live stream their final gig on their Facebook page.
Osbourne said in November of last year that he would continue to make music following Black Sabbath's final tour.
"It's not me that wants to retire, it's Black Sabbath," he said. "I'll be continuing my own musical thing. My wife is good at telling me partial information, but I know I'm not hanging my boots up for a while."
Photo Credit: Focka