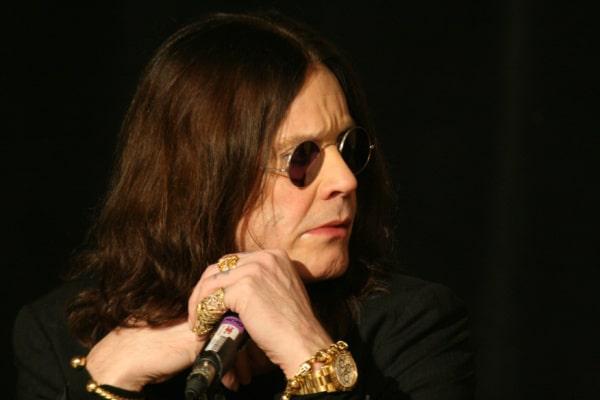 Ozzy Osbourne has launched the first of three episodes, as part of a YouTube series which will explore the making of his latest album.
Directed by Ozzy's son Jack Osbourne, the series When Ozzy Calls will explore the making of the Black Sabbath's star's 'Patient Number 9', including interviews from the man himself, and his wife Sharon Osbourne.
The YouTube series will also entail contributions from musicians Chad Smith, Mike McCready, Duff McKagan, Zakk Wylde, and Robert Trujillo, as well as producer Andrew Watt.
Duff McKagan also called this experience "an honour". While Mike McCready added, "for me to be a minuscule part of his history – like a footnote – is unbelievable". 
Ozzy Osbourne's album 'Patients Number 9' was released on September 9.
"jolly, juice and the pills"
The first episode of the YouTube series has been launched by Ozzy Osbourne.
In the video, Ozzy's wife Sharon can be heard saying that her husband's desperate cry for "mummy" at the beginning of his album is in reference to her.
Ozzy also revealed that the album took longer to make, due to the singer's recent health struggles.
"I was in a terrible amount of pain," says Ozzy. "But I stayed away from the jolly juice and the pills." And then he got Covid". 
"Oh yeah," he added. "I was f*****". 
Ozzy's latest album 'Patient Number 9' entered the UK album chart yesterday, coming in at number 2, behind Robbie Williams' XXV.
Ozzy Osbourne also insisted that he still plans to return to the touring stage, despite his ongoing health struggles, calling touring the "biggest love affair of my life". 
He also called his health struggles "a nightmare".
"That's the only thing that reminds me I'm getting older: things going wrong and not working anymore. But I still feel young at heart", he said.
The Prince of Darkness' European Tour kicks off next May. Find out about tickets here.