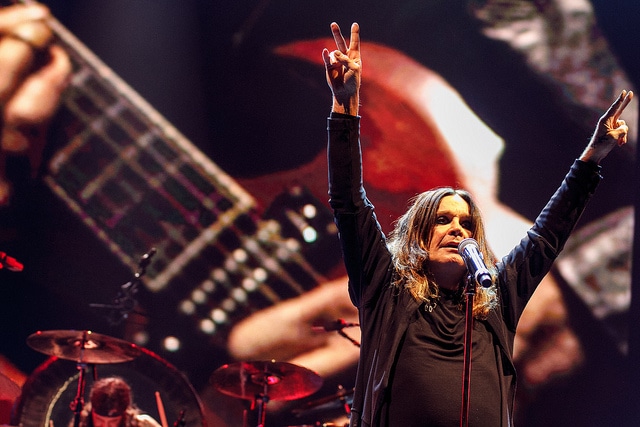 Black Sabbath frontman Ozzy Osbourne has announced that he wants to do something truly special on his next solo album. According to a record executive, Ozzy is chasing a long-held dream on his next full length.
The last solo album from Ozzy Osbourne was Scream which came out back in 2010. Last year however we saw a compilation release from the Sabbath man called Memoirs of a Madman, which highlighted most of Ozzy's solo work over the years.
Ozzy played Epic Records' private Epic Fest with his solo band in Los Angeles over the weekend. The label president Sylvia Rhone spoke of the new album saying "It's going to be a really special album. It's going to be amazing – it's something Ozzy has never done before, that he's always wanted to do."
Unfortunately the actual specifics of what Ozzy is planning on doing with the new album haven't been revealed. According to Rhone it is "too early" to discuss what exactly he has in mind for the new album.
Ozzy Osbourne's guitarist Gus G last week raised expectations that Sabbath had decided when to record their final album. G confirmed this when he said "I don't think there's going to be a lot coming out of Ozzy because he's going back to Sabbath to make another one."

Photo Credit: Jesper Hedlund