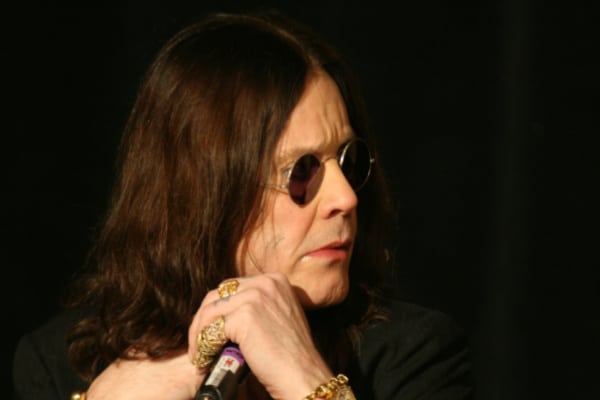 Ozzy Osbourne has revealed that he really wanted to be part of the performing set at this year's Commonwealth Games.
Taking to Instagram, the former Black Sabbath singer shared footage of his track 'Paranoid' being played by the BBC at this year's games in Birmingham.
"This was played at the end of today's #CommonwealthGames. I really wish I could have been there with you all", Ozzy wrote. "Just amazing for Birmingham!".
See this post from Ozzy in full here.
Ozzy Osbourne Recovers From Surgery
Ozzy Osbourne continues to recuperate, after having major surgery.
Following his neck surgery, Ozzy Osbourne thanked his fans for their support.
"I am now home from the hospital recuperating comfortably", Ozzy wrote. "I am definitely feeling the love and support from all my fans and send everyone a big thank you for their thoughts, prayers and well wishes during my recovery".
His wife Sharon Osbourne also added, "Our family would like to express so much gratitude for the overwhelming amount of love and support leading up to Ozzy's surgery".
"Ozzy (Osbourne) is doing well and on the road to recovery. Your love means the world to him".
Osbourne added another update regarding his health, following a recent appearance at Comic Con.
"I like to see people, you know?" Osbourne said. "That's been the hardest thing over the past three years, because I've been trying to recover from my surgery."
Ozzy added, "I'm getting there. It's a slow climb back, you know?".
Osbourne's Black Sabbath bandmate Tony Iommi did perform at the opening ceremony of this year's Commonwealth Games. He performed alongside saxophonist Soweto Kinch.
Meanwhile, Duran Duran also performed at the event.
"The Birmingham 2022 Commonwealth Games is a momentous event for the great city of Birmingham," Simon Le Bon said in a statement. "And we in Duran Duran are honoured to be a part of it in our home town". More on this from Nova here.