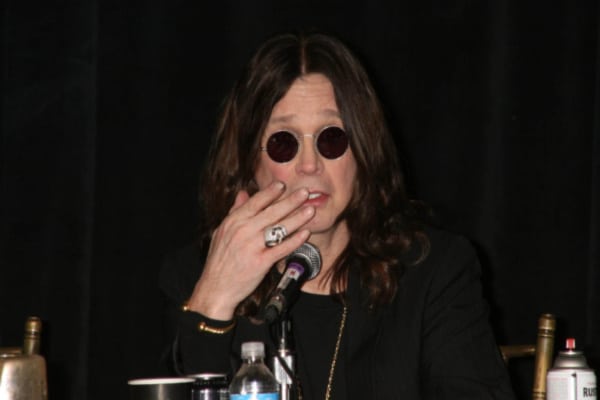 Ozzy Osbourne has shared his brand new single 'Patient Number 9'. 
The single is also the title track for the Black Sabbath star's upcoming album with the same name.
This single also features rocker Jeff Beck, whose presence can be heard throughout the track. You can check it out below.
Ozzy himself also spoke about the overall theme of the song.
"It's about being a patient in a mental hospital", Osbourne said while premiering the track. "All we do really is self medicate". 
"When they call your name, better run and hide / Tell you you're insane, you believe their lies / I'm not getting out, no I'm not getting out alive / I'm not getting out, cuz I'm patient number 9", Osbourne can be heard singing in the chorus. Jeff Beck also delivers a powerful solo.
'Patient Number 9' – Ozzy Osbourne 
Along with Jeff Beck, this upcoming Ozzy Osbourne album features several other collaborations.
Artists such as Duff McKagan, Robert Trujillo, Zakk Wylde, Chad Smith, Eric Clapton, Mike McCready, Josh Homme, along with Osbourne's former Black Sabbath bandmate Tony Iommi also feature.
The album also featured a contribution from the late Foo Fighters' drummer Taylor Hawkins.
'Patient Number 9' also marks studio album number 13 for Ozzy Osbourne.
The record was co written by Ozzy Osbourne's wife Sharon, who also shared a recent update regarding her husband's health. 
Earlier this month, Ozzy returned home following neck surgery.
"Our family would like to express so much gratitude for the overwhelming amount of love and support leading up to Ozzy's surgery", Sharon Osbourne wrote. "Ozzy is doing well and on the road to recovery. Your love means the world to him". 
"I am now home from the hospital recuperating comfortably", Ozzy added. "I am definitely feeling the love and support from all my fans and send everyone a big thank you for their thoughts, prayers and well wishes during my recovery". 
Sharon also stated that Ozzy is to release a new album in September.