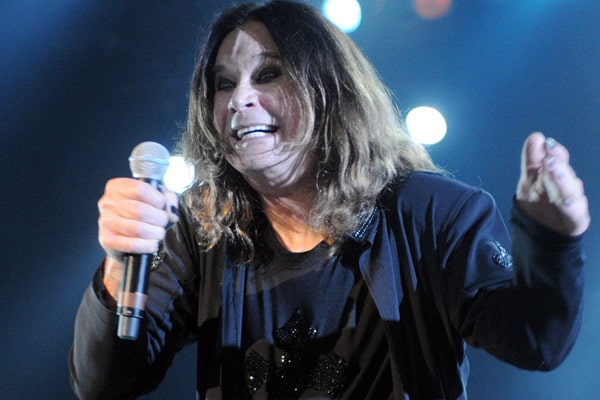 Ozzy Osbourne's family has bought an entire collection of exclusive Black Sabbath memorabilia just days before it was due to go on sale.
Sheffield Auction Gallery had planned to sell the rare items on September 30th, but have now scrapped the auction after the Osbourne family bought every item from the collection.
Dating from 1968-1973, the collection includes handwritten lyrics and postcards written by Ozzy Osbourne to his parents while on tour.
One of the postcards penned by Osbourne features quite an endearing message, writing to his mother from France he said, "Arrived here safely, but it is not a very nice place, I don't think the people like long hair", The Antiques Trade Gazette reports.
Stephen Flintoff, auctioneer from the gallery, told the Sheffield Star "The items have been sold by private treaty, for an undisclosed sum, to the Osbourne family, ensuring that this important piece of hard rock musical history remains intact".
He also added that it was "one of the most enquired about lots" the gallery have ever had in auction.
The collection, which was estimated to auction for between €2500-€3500, was reportedly discovered at a property in the Old London Docklands during the 80's.
Black Sabbath are currently in the middle of their farewell tour which arrives to Dublin's 3Arena on January 20th 2017.
Photo Credit: Focka