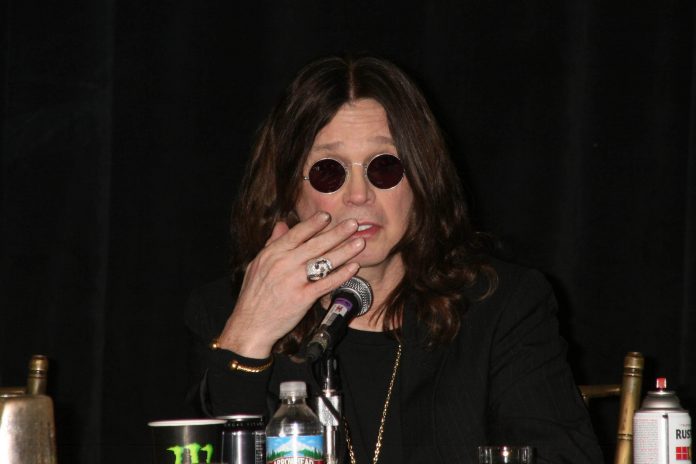 Ozzy Osbourne is to continue his tour in 2022 according to his wife and manager, Sharon Osbourne.
Osbourne's 'No More Tours II' tour was first announced in 2017. The singer was able to perform some dates in 2018. However, the tour has been pushed back on two occasions. The first was due to Osbourne's health issues which have included a battle with pneumonia, a serious fall, a staph infection in his hand and his Parkinson's diagnosis.
The tour was halted for a second time, due to the pandemic.
Ozzy and Sharon both appeared on Planet Rock Radio this week to discuss the future of live music and Ozzy's tour.
Ozzy said:"When they do get the vaccine and people do start going (to gigs), can you imagine how many tours are going to be out at once?!"
The Black Sabbath frontman discussed the future and a vaccine for Covid-19 in his usual manner. "To be honest with you, I don't think it's going to get ship-shape until the end of next year. I think this winter is going to be bad. Because you're going to have the flu."
On the issue of a vaccine, Ozzy said he would take it but would not be the first one as he wouldn't want to wake up with "antlers" on his head.
When the issue of availability of venues came up, Sharon said "Well that's the thing right now. No, honestly, you got it right because everybody's booking their tours again for like 2022, and to find availabilities right now, it's crazy!"
"Agents and facilities are going nuts, trying to get everybody back. It will be exciting. I think it will be a very exciting time when bands do go back and it'll be joyous."
"Ozzy's tour has been rebooked. The British tour, he'll be back in '22. You know, we just carry on as normal. We've been doing loads of TV shows here and you've got to just keep going until Ozzy can go back live." While the tour has been announced, no tour dates have been revealed yet.
The original tour was to have Judas Priest as support and it included a date at the 3Arena in Dublin.
It was also announced that a biopic documenting Ozzy's career and life is to be released as well. Ozzy is back in the studio and working on the soundtrack for the new film.
"We're going to do a movie of Ozzy's life story and he's got to do the soundtrack to that… so I'll keep him busy, let's put it that way!" said Sharon.
News of the biopic was first released earlier this summer. Jack Osbourne, Ozzy and Sharon's son said "I think in the next few months, you'll probably see something coming up about it. But we haven't landed [at a studio] yet. So, fingers crossed". No further details of the film have been released yet.
Ozzy's most recent album 'No Ordinary Man' was released this year. It features appearances from Elton John and Post Malone. Check out his collaboration with Elton John below.