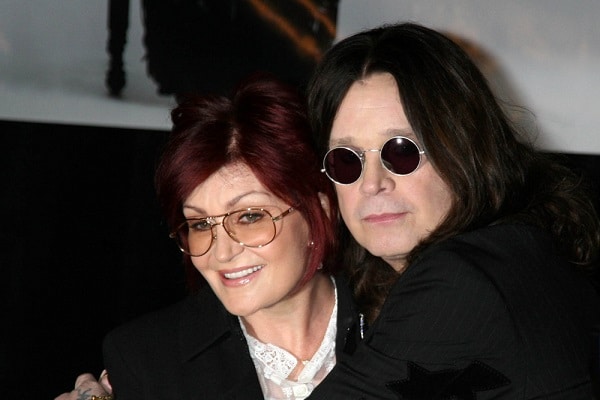 With a career spanning more than fifty years, several overdoses and a failed marriage, Ozzy Osbourne is bound to have some regrets in life. Although, none hit him harder than his betrayal to his wife Sharon.
Ozzy still cannot believe Sharon took him back after he cheated on her in 2016. The Prince of Darkness had an affair with a hairdresser Michelle Pugh, putting his 38-year marriage in jeopardy. Sharon and Ozzy did split before reconciling a few months later.
Now, in a new GQ expose, the former Black Sabbath star admits he still regrets his infidelity.
"I've done some pretty outrageous things in my life," said the rocker. "I regret cheating on my wife. I don't do it anymore."
Ozzy seems to have realised the error in his actions. The 71 year-old understands the hurt he caused his wife and thinks he is lucky to have been given a second chance.
"I got my reality check and I'm lucky she didn't leave me. I'm not proud of that. I was p***** off with myself. But I broke her heart."
However, the pair did reconcile their relationship after Ozzy went public with sex addiction and committed to seeking help. The two renewed their vows in Las Vegas just months later on Mother's Day.
Ozzy and Sharon: In sickness and in health
The pair have been through so much together but at the end of it all, they have each other to look after one another.
With the help of nurses, Sharon took care of Ozzy during his recovery with nerve pain in his back that he suffered after a fall. And likewise, with Ozzy. Upon learning of Sharon's cancer, Ozzy wanted to cancel his upcoming shows, which Sharon advised against.
"I said, 'I'm not doing any more shows,' and she said, 'Get the f*** out of here,' because I was driving her nuts. But when she had her chemo it f****** knocked the s*** out of her. She would be so ill; the chemo effect was worse than the cancer."
To help Sharon while he was on tour, Ozzy asked a friend to visit Sharon to try and keep her spirits up.
"I got Robin Williams to come round to the house to cheer her up instead. He had that film Patch Adams, where he was treating terminally ill people with laughter, so I thought he could come around to make her laugh when I was on tour. She loved it. And she was very upset when he killed himself."
Another of Ozzy's regrets was the unbelievable amount of drugs and alcohol he used to consume.
"I overdosed on drugs many times, so I am lucky to be here anyway. I've had so many brushes with death that I'm the Comeback Kid. If I was a cat I'd have 33 lives."
Ozzy also revealed in the interview that his bedroom in his childhood home can be rented at a whopping £400 per night. "He charges £400! The f****** house weren't worth £300!"