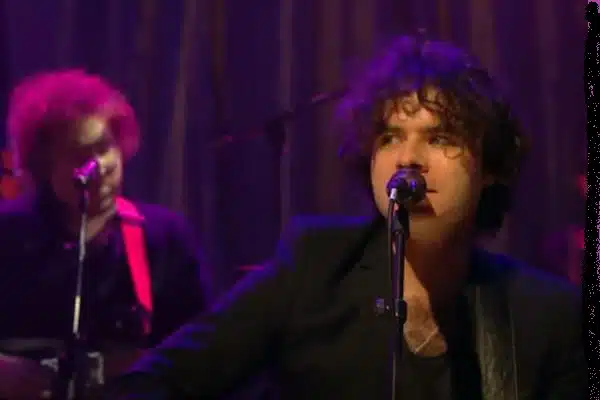 Singer-songwriter, Paddy Casey has sensationally claimed he never made any money, even with the huge success he enjoyed over the years. Despite supporting artists like U2, Bob Dylan, R.E.M, to name a few, the star revealed he "didn't see a penny". His first LP was a huge success yet, Casey insists he never saw the fruits of the massive success he enjoyed.
Paddy, 46, is preparing to release a new record for the first time since 2012, with a new double album. Turn This Ship Around is set to release this summer, one half "full-on electric with strings and synths and stuff", and the other "more laid-back".
The Crumlin native reflects on his successful career to date, which includes selling nearly 300,000 copies of his hit album Living. Paddy also performed countless sold-out concerts, supporting acts like The Pretenders, R.E.M, Ian Brown, Blondie and Tracy Chapman. Although only reaching 20th and 10th in the Irish charts, respectively, Addicted To Company and Saints and Sinners were a hugely popular.
Speaking to RTÉ Entertainment, Paddy chuckled and said he never has to worry about making more money, "because there's none. I sold a lot of records, but sure, I didn't see a penny of that. But that's what it's like when you sign a record deal. Every can of coke cost fifty quid."
Paddy, who has just released his new single Won't Take Much, added, "I spent all the money from Living on touring. It's just the way it works. I don't know what they call it, they call it stacking the deck, don't they? It's just the music business. You get a bit of money up front, and you know you have to pay that back. I'm not saying I didn't do really well, but I did really well from touring."
His well-known dislike of the industry still remains and has not mellowed during his time away from the industry. Paddy still reels from the mishaps encountered with record companies saying, "It's always been the beast it was. It never fooled anyone".
Since his last album had come out in 2012, Paddy has released a couple of songs off his own bat. However, the star has gone from gigging on a weekly basis to a complete halt, thanks to the current COVID-19 pandemic. The novel coronavirus has forced performers into taking a hiatus and has left a devastating mark on live music as a whole.
"This is the longest there's been between releases for me," Paddy revealed. "I figure I have about five or six albums in me already so if I pace it properly, I can get to the age of 80 and release an album every few years."
Paddy's fifth and latest studio album, Turn This Ship Around is due to be released this summer and features the amazing track, Won't Take Much.
Tune into Radio Nova and heAr some quality Irish artists like Paddy Casey and many more.