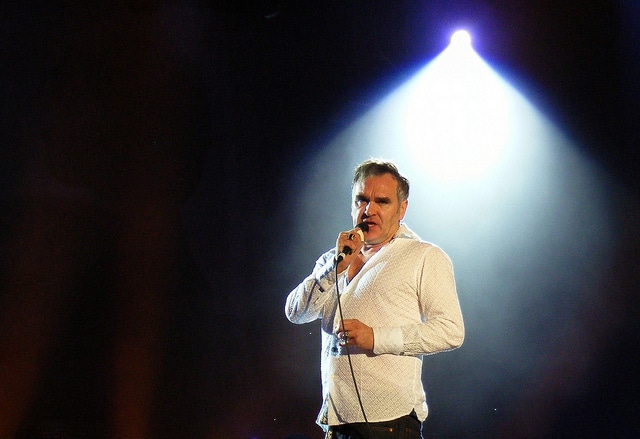 Morrissey will play the newly-named 3Arena on December 1st as part of his European tour.
There were fears the former Smiths' frontman was going to bypass Ireland on his tour, which he announced on August 25th, but the Suedehead singer has delighted Irish fans with news of the big gig.
The outspoken singer's been enjoying success with his latest album World Peace Is None Of Your Business but, no stranger to controversy, the ex-Smiths' frontman has also found himself in hot water so far this year.
Morrissey claimed he was dropped by his Harvest record label after his album's release, and the record's since been taken down from music streaming site Spotify and US iTunes.
But it's not just albums he's shifting, Morrissey's autobiography Autobiography was a best-seller, topping the book charts here at the end of last year.
Tickets for Morrissey at the 3Arena (formerly The O2!) are from €59.50 and go on sale next Friday, September 12th.