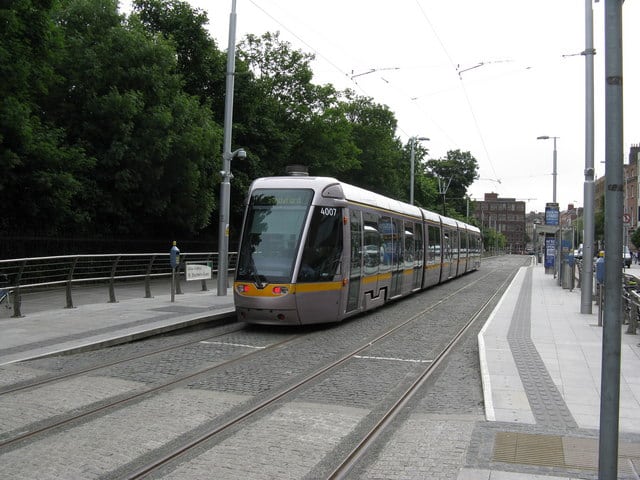 The National Transport Authority has said the 55 metre long new Luas trams have been withdrawn from service due to an undetermined fault.
However, they are expected to remain out of action until May, meaning passengers will have to continue to squeeze onto the current shorter trams.
Crisis meetings have been held all week to discuss chronic overcrowding, delays and breakdowns since the Cross City line opened four months ago.
Anne Graham from the National Transport Authority promised that "every effort is being made to identify what that fault is" and the longer trams back into service.
Ms Graham admitted that the service has been "sub-optimal" in the last number of months, and told passengers not to expect smooth running "until May".
Seven 55 metre long trams are due to be delivered to Dublin to help ease overcrowding at peak times, but so far just two have arrived.
Passengers have complained of longer wait times, and a slower service than before the Luas Cross City was introduced in December.
The National Transport Authority has blamed works taking place in the Sandyford depot, and it's admitted that there are problems with the longer Luas trams.
Luas earlier posted a news update on its website again apologising for problems, but has since deleted the post.