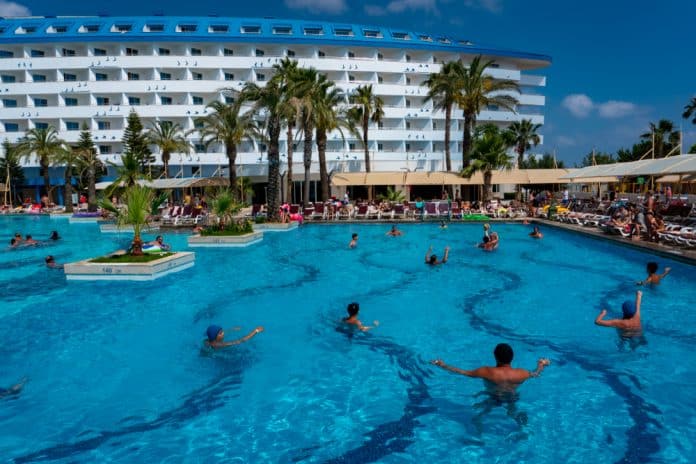 It's been reported that a Dublin couple started getting intimate in the aisle on a plane bound from Dublin to Turkey.
That's after the pair were consistently stopped from going to the bathroom together.
The incident occurred on a flight from Dublin to Turkey last weekend with local police having to get involved and waiting for the couple when they arrived.
Disgusted families were astounded when a man, reportedly from South Dublin, dais to another passenger, "God gave me a d**k to use it".
According to Dublin Live, the man also allegedly became aggressive with cabin crew and left a trail of urine in the aisle.
According to sources, the man was also seen headbutting his girlfriend when they were in Izmir Airport.
One passenger told the news outlet that the woman "straddled" her male partner while "looking directly at all the passengers" sitting in front of the woman.
Others passengers also maintained that the man urinated out of the toilet doors, causing a trail to flow down the aisle.
It's reported that one passenger said: "Never in my life did I ever witness something like this. A woman with her child asked him to stop and his reply was God gave him a d**k to use it."
A source said that "Turkish police took him away but he was staying in a hotel near us later on and was moved out of there too."