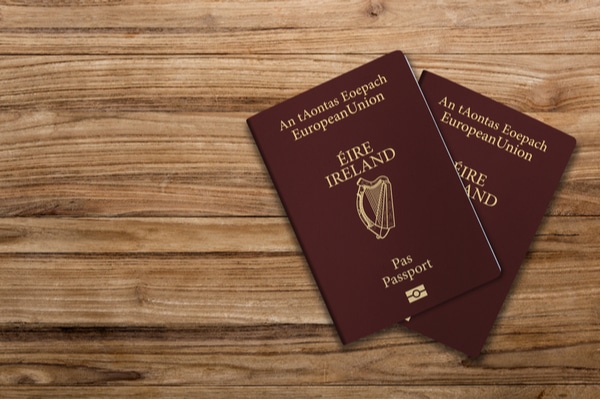 Foreign Affairs Minister, Simon Coveney predicts the current backlog of passport applications could be cleared within a number of weeks. With an estimated queue of 89,000, Minister Coveney will bring plans to Cabinet today to propose making the production an essential service.
The proposal to making passport production an essential service will be included in the roadmap for reopening the country. Speaking on RTÉ Radio 1's Morning Ireland, Minister Coveney revealed that only a mere 430,000 applications had been processed during the pandemic.
The figure pales in comparison to the 120,000 passports processed monthly, when the office is in full operation. However, health and safety recommendations on maintaining distance between people has reduced office on-floor staff by two thirds. Mr Coveney expects the backlog could be cleared "within weeks" when the Passport office returns to full operation.
Acknowledging that many are required for purposes unrelated to travel, Mr Coveney views the Passport Office as an essential service. This is why he believes it is important for Cabinet to confirm that the ability to get a passport, or to renew, "is an essential service".
Minister Coveney explained that Thursday's meeting with Cabinet will not have any "big focus" on international travel. In regard to reopening the country, there would have to be "more thought and study" before making any big decisions.
In order to clear the backlog, Mr Coveney will ask Cabinet members to deem passport production an essential service. According to reports, the memo will ask Ministers to note that office staff have been involved in processing 428,000 passport applications. Of the 89,000 applications in queue, 45,000 are from since the beginning of this year, including 3,500 for emergency purposes. Brexit has also impacted the backlog as 45,000 applications are from outside the State, with 44,000 domestic applications.