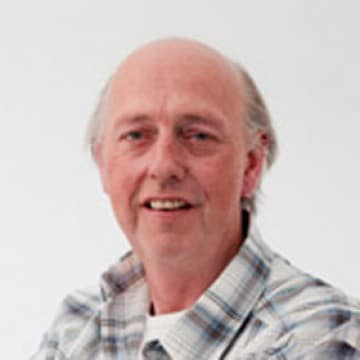 My whole life has been book marked by music, raised on The Beatles and Stones,
Teenage years with Zeppelin. Free. Purple Hendrix , matured with Punk (you just gotta love The Clash)
Stood still in the eighties and listened to a lot of junk and one or two jewels.
Enjoyed the 90s and loved the noughties.
Started in Radio Dublin in 1978 the show 5 nights a week from 10 pm to 1 am.
I was very involved with the local music scene promoting new bands and playing lots of demos. My one claim to fame is that it is was me who gave U2 their first radio interview and I worked live with them for a number of years.
I moved to ARD in 1980 and within 3 months the station had closed and moved to become Radio 257 and the show was even more popular.
As you may remember the eighties were not the best of times so when the little money I was making dried up in 1984 it was back to reality.
From 1984 to 1989 I kept my hand in on live radio with some of the smaller stations Radio Leinster, Southside et al.
Then I took a near 20 year coffee break from radio which ended with my stint on "The Rock" and what do you know the bug was back and now its NOVA.
My tagline for the show "Music is what makes the bad times good and the good times better. Amen