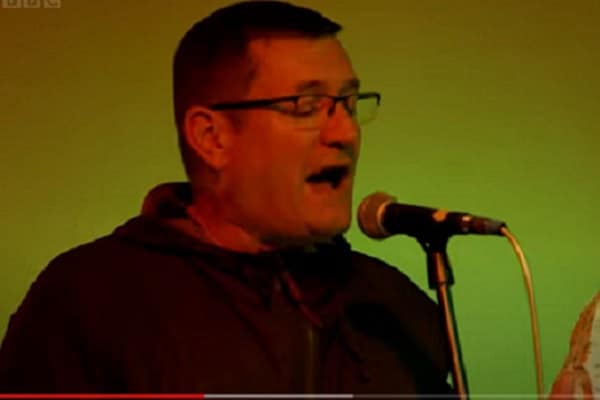 Earlier this month, we brought you the news that The Beautiful South and Housemartians singer Paul Heaton would be buying fans drinks at several pubs across Ireland and the UK, to celebrate his 60th birthday.
Speaking recently Paul Heaton reflected on giving away free pints for his 60th birthday and why he feels that the British Royal Family should be privatised.
Heaton had previously announced, "To celebrate my 60th birthday (on Monday, May 9) I'd originally intended to do another bicycle tour, visiting and performing at 60 pubs across the UK and Ireland. However, due to recording delays caused by the pandemic, I've had to shelve those plans for the time being". More on this from Nova here.
On turning 60, Heaton has shown no signs of slowing down.
"Nothing can go wrong when you're 60. You no longer have to be hip, not that I ever was. It's just free and easy isn't it?". 
"Oh cheers!"
Paul Heaton spoke to NME, ahead of being awarded the Ivor Novello award for Outstanding Song Collection earlier this week (May 19).
Reflecting on his visits to the pubs, the singer had this to say.
"It was brilliant. I expected a few people to say, 'Oh cheers!' – but I got video after video of people drinking, stories about people meeting new friends and talking to people all day, and it was good for the pubs", he claimed.
"At the time I thought, 'This is a bit of a silly idea', but as it got nearer the day I knew I really wanted to do something like that. I was shocked by how much coverage it got, but also by how much people loved it. I'm just expecting for other artists to start doing it now!". 
Heaton also spoke about the danger of expecting people to buy you a round of drinks in return.
"That's the danger, isn't it? 'You once bought me a pint, so here's yours'. Suddenly I'm this bloated, sad little man in the corner of the pub. It was a gift. I've had a couple of offers, and that's nice", he said.
Lovely time yesterday, and thanks so much @IvorsAcademy also the brilliant Liz Frazer and gang @cocteautwins @4AD_Official @thecure pic.twitter.com/PCcCbTsTBA

— Paul Heaton (@PaulHeatonSolo) May 20, 2022
"the whole Noam Chompsky thing"
Having performed a number of free concerts for NHS staff alongside his Beautiful South colleague Jacqui Abbot, Paul Heaton claims that the British Government have largely forgotten about NHS workers since the "clap for carers" days.
"It's the whole Noam Chomsky thing; they're deliberately running it down so that people feel like it's not of value", Heaton argued.
"That's the argument that will go on over the next five or six years. That's what happened with British Rail: Pull all the funding, make it shit, people make jokes about it, then you might as well privatise it. The attitude is led by defunding". 
Heaton also hopes that more UK artists will continue to support NHS, by performing free concerts for them. He also feels that the Concersvative Party's efforts at privatisation would be better suited elsewhere.
"I'm perhaps a little bit extreme", the singer continued. "I've tried to get my back catalogue nationalised, I've written to Business Secretary Greg Clarke. There are a few things worth nationalising and only one thing worth privatising: the Royal Family. If it's such a good business model, then have it. Sell it off to the Japanese or Saudis or whatever". 
"You know what these capitalists do when they take over? They cut off all the unwanted staff and just leave one there…". 
Heaton And The Future 
Looking to the future, Paul Heaton has revealed that he has a new album on the way. He is also looking forward to performing at Glastonbury this Summer.
"I've just finished an album on Friday, and I've got to master it on Monday", he revealed.
"It's a 60-year-old man's anger. I hope it's relevant. We're playing Glastonbury this year. Glastonbury's connected to NME in having that alternative thing. When I go to Glastonbury, I'm pleased that people know my songs – young people. They're quite an educated audience, like your NME readers are. It makes you feel like you're not preaching to the converted". 
Paul & Jacqui are performing two headline shows at St Helens @TWStadium on Fri 22 July 2022 & Doncaster Eco Power Stadium on Sat 23 July 2022 with very special guests @The_Proclaimers & @TheLathums. Tickets are priced at £35 each and on sale now from: https://t.co/l2u3Q4MhPq pic.twitter.com/ZDC9KjyUtw

— Paul Heaton (@PaulHeatonSolo) February 11, 2022