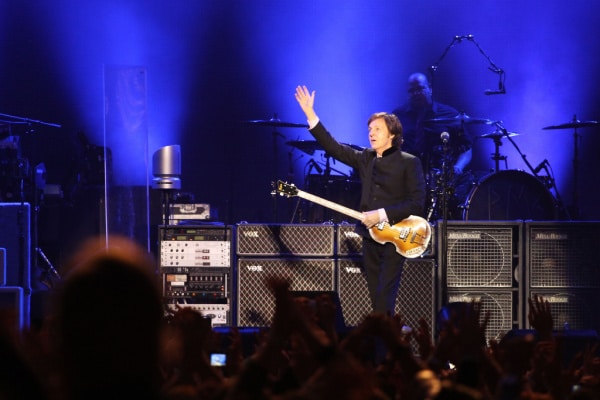 Paul McCartney has announced a brand new vinyl box set called the 'The 7 Singles', arriving next month (December 2).
Containing 163 tracks overall, the box set will include 10 hours covering Paul McCartney's 50 year career as a solo artist.
With just 3,000 copies available, the box set will consist of 80 career spanning 7″ single. These were all personally curated by Macca himself.
Each box set also contains a randomly chosen exclusive test, pressing of one of the singles. You can pre order this box set here.
It will also be made available to streaming platforms on December 2.
This box set will also include a book forwarded by McCartney, containing 148 pages overall.
This book will also include extensive art information, an essay from music journalist Rob Steinfield, official artwork, along with liner notes.
"bring back fun memories"
In a statement, Paul McCartney revealed that he hopes this box set will "bring back fun memories".
"I hope the songs in this boxset bring back fun memories for you too", he said. "They do for me, and there will be more to come…".
In a sneak preview of the box set, McCartney also released the tracks 'Too Many People' and 'Uncle Albert/Admiral Halsey'.
Earlier this week, Julian Lennon who is the son of Paul McCartney's former Beatle bandmate and friend John Lennon, claimed that the track 'Hey Jude' evokes a lot of good and bad memories for him.
The track was written by McCartney for Julian, following the break up of his parents John and Cynthia's marriage in 1968.
While he is thankful of McCartney's support at the time, Julian stated that the track is a "dark reminder of what actually did happen". 
"She was the be all and end all of life for me, and it was about looking after her, still is about making her proud", Julian added of his mother. More on this from Nova here.