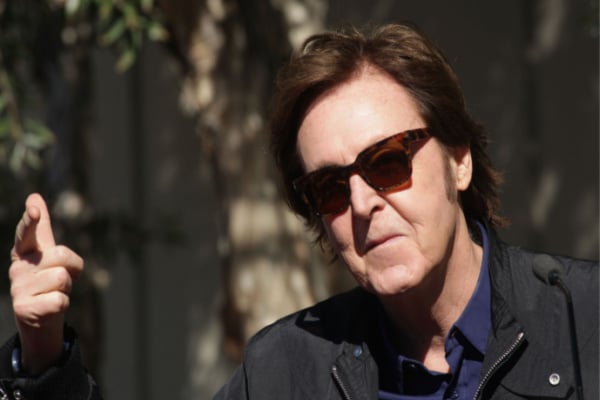 Paul McCartney has announced a special warm up gig at Frome's Cheese & Grain, ahead of his upcoming live performance at the returning Glastonbury Festival.
The festival had been cancelled in 2020 and 2021 due to the pandemic.
However, the gates for this festival opened a few days ago. The show's organiser Michael Eavis was also there to greet each music lover who entered the arena. More on this from Nova here.
"Ok Then!" – McCartney Announces Special Show
Having already announced that he will headline Glastonbury, the Beatles star has now confirmed a special warm up show at Frome's Cheese & Grain ahead of this headline show.
"@PaulMcCartney Live in Frome? Tomorrow night at 5pm? Ok then!", McCartney wrote.
Taking place at 5pm tonight, Frome's Cheese & Grain have now confirmed that tickets for the show have been sold out.
"SOLD OUT. Thank you Frome",
"In 24 hours time from now Paul McCartney will be performing live, here in Frome, at the Cheese and Grain," a statement from the website also added.
"Tickets for this extraordinary experience are available now from our box office in person only and will be available on a strictly first come first served basis. The box office will be open for extended hours this evening until tickets have sold out".
"What an incredible opportunity to watch Paul warm up for his Glastonbury headlining performance this weekend. What an amazing treat… we are told this won't be his normal set either so should be an afternoon full of wonderful surprises".
More info on this here.
Paul McCartney will take to the Glastonbury stage on Saturday June 25 at 9-30pm.
The singer also recently celebrated his 80th birthday, by being joined on stage at a recent New Jersey gig by Bruce Springsteen and Bon Jovi. More on this here.
It was also announced earlier this month that Paul McCartney is to release three solo albums at the same time. 'McCartney I', McCartney II', and 'McCartney III' will be available in a limited boxset.