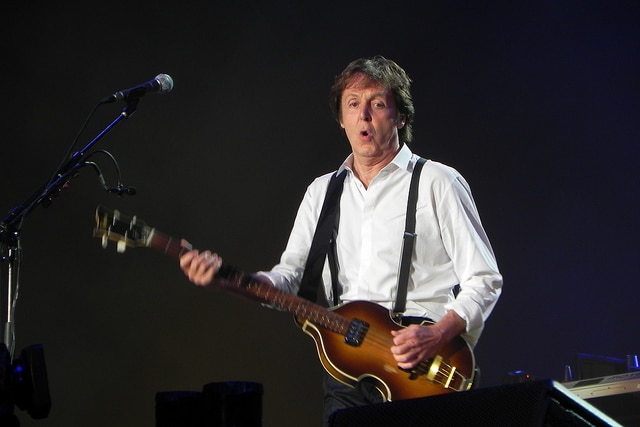 Paul McCartney is just one of a number of rock legends who will donate their used guitar strings to charity. Keith Richards and Mark Knopfler will also donate their used strings.
They will be auctioned off over the next few months through the charity's eBay page. The charity called St.Thomas' Lupus Trust recently launched the Strings For Lupus campaign.
The strings will be auctioned off on eBay and will be made into a custom bracelet for the successful bidder. The first sale will begin on March 14th (Monday), with Paul McCartney's used strings to be specially auctioned on May 10th to mark World Lupus Day.
The campaign director of the St Thomas' Lupus Trust recently said "Some of the world's top guitarists are donating guitar strings which are being made into very cool bracelets. This is an extremely rare opportunity for music fans to own a bracelet made from the guitar strings of their music hero or heroine."
Others who will donate their strings to the charity include Coldplay guitarist Jonny Buckland,Tony Visconti, Brian May, Paul Rodgers and Squeeze too name a few. All proceeds from the charity auction will fund research into the chronic autoimmune disease.
Photo Credit: darioferrini