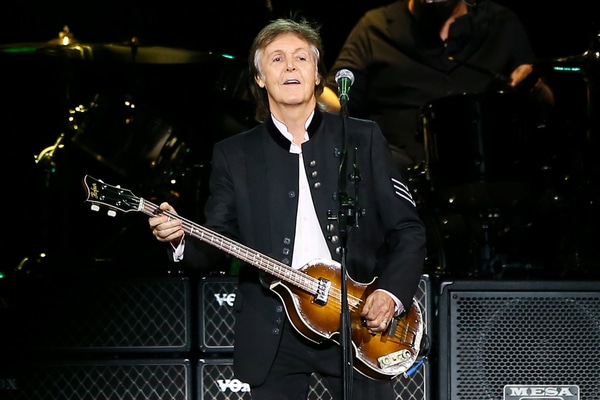 In a reading from his upcoming book The Lyrics 1956 To The Present, Paul McCartney shared the inspiration behind one of the best know Beatles tracks, "Eleanor Rigby".
The music icon also mentioned his childhood in Liverpool. He also recalled doing chores for local residents during the scouts' "Bob-a-job" week. This is where he met an elderly lady who proved to be the inspiration for the classic track.
Beatles legend McCartney wrote this in an extract which was published by the New Yorker. "Eleanor Rigby is based on an old lady that I got on with very well".
"I found out that she lived on her own, so I would go around there and just chat, which is sort of crazy if you think about me being some young Liverpool guy".
McCartney continued, "Later, I would offer to go and get her shopping. She'd give me a list and I'd bring the stuff back, and we'd sit in her kitchen. I still vividly remember the kitchen, because she had a little crystal-radio set […] So I would visit, and just hearing her stories enriched my soul and influenced the songs I would later write".
Daisy Hawkins
Paul McCartney also revealed that the original name for Eleanor Rigby was Daisy Hawkins.
"I can see that "Hawkins" is quite nice, but it wasn't right", he wrote. "Jack Hawkins had played Quintus Arrius in Ben-Hur. Then, there was Jim Hawkins, from one of my favorite books, Treasure Island. But it wasn't right".
You can check this track out below.
Paul McCartney and John Lennon spent some time sunbathing in the graveyard of St Peter's Parish Church in Woolton in Liverpool. It is also believed to be a coincidence that there is a grave attributed to Eleanor Rigby in that same cemetary.
McCartney also wrote, "I don't remember seeing the grave there, but I suppose I might have registered it subliminally".
The singer had previously said that the name Eleanor is inspired by the actress Eleanor Bron. Bron starred in the 1965 Beatles film Help! He also said that Rigby is based on the shop Rigby & Evens Ltd, Wine & Spirit Shippers that he saw in Bristol.
Paul McCartney also recently denied rumours that he was the man who instigated the Beatles break up.
Paul McCartney V Mick Jagger
It would also appear the Paul McCartney has become embroiled in a slagging match with the Rolling Stones' frontman Mick Jagger.
McCartney recently compared the Rolling Stones to a "blues cover band".
During their No Filter Tour, frontman Mick Jagger took to the stage to respond to McCartney's comments.
"There's so many celebrities here tonight", Jagger told the audience. "Megan Fox is here, she's lovely. Leonardo DiCaprio. Lady Gaga. Kirk Douglas. Paul McCartney is here, he's going to help us – he's going to join us in a blues cover later".
More on this here.