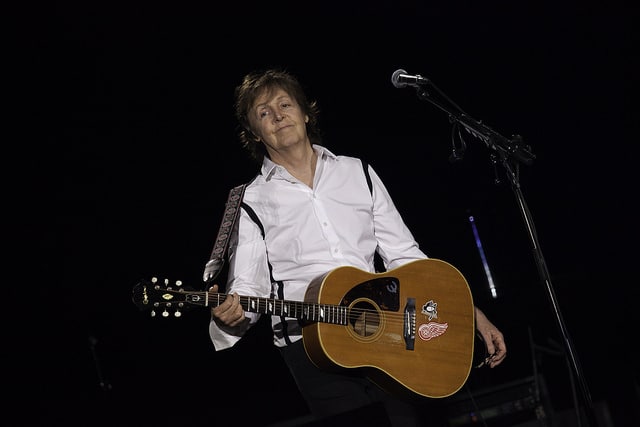 Paul McCartney must be experiencing a slight feeling of deja vu over the past few weeks, with the ongoing civil rights protests over the Michael Brown verdict.
MacCartney has felt inspired by the protesters in Ferguson, Missouri and also by the protests in New York City over the death  of Eric Garner.
He has started working on new material influenced by the civil rights protests.
Macca is no stranger to writing and commenting on the civil rights issue. On the Beatles' 1968 White Album, he penned the song 'Blackbird' about the topic.
Speaking to Billboard, McCartney says: "I was thinking recently about all these protests in New York and around the country. I thought it would be great to put something down about that, just to add my voice to the thousands of people walking in the streets."
"I thought it through and it just didn't come easily. I'm not giving up on it, but it didn't come easily, whereas some other emotions might come easily to me."
Elsewhere in the interview, Paul spoke about the difference between his song writing and John Lennon's writing. Macca doesn't think he is a personal writer like John was.
"I imagine myself back into a room with John, and I'll think (about a lyric), `Ugh, that's no good.' And I'll imagine him saying, `No, can't do that.' So I'm using him as a sort of judge of what I'm doing," McCartney says.
Macca keeps up to date with modern music and artists, he is a big Sam Smith fan and he recently attended a Kanye West/Jay Z concert, describing it as "amazing", praising their lyrics as "modern poetry."