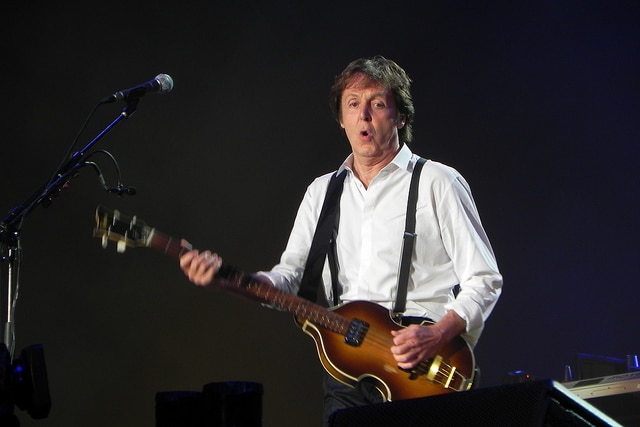 Paul McCartney has released a new video for his famous duet with Michael Jackson. The song 'Say Say Say' was released in 1983 and now updated versions of the track and video have been released.
The new video was directed by Ryan Heffington, famed for his work on Sia's 'Chandelier' video. The track 'Say Say Say' has also had a new remix by Mark 'Spike' Stent where Paul and Michael's vocals have been alternated for the first time.
Speaking about how the collaboration came about Paul McCartney said "Michael rang me up, and I didn't believe it was him, so I said 'Who's this?' He said 'Michael'. 'Are you sure… Michael who?!'. Anyway, we had a joke about that kind of thing, and he said, 'Yeah, I'd like to come over and write with you."
McCartney continued saying "You've got to get the chemistry right. But I thought, it is Michael – you know, I'll just try! If it doesn't work, we'll just throw it away." The song was number 1 in the United States, Canada, Norway, Sweden, and several other countries when it was released.
'Say Say Say' appears on the reissue of McCartney's Pipes Of Peace album, released alongside fellow reissue Tug Of War last week (October 2). Paul McCartney has personally supervised all aspects of these releases and their formats.
Check out the video here.
Photo Credit: darioferrini