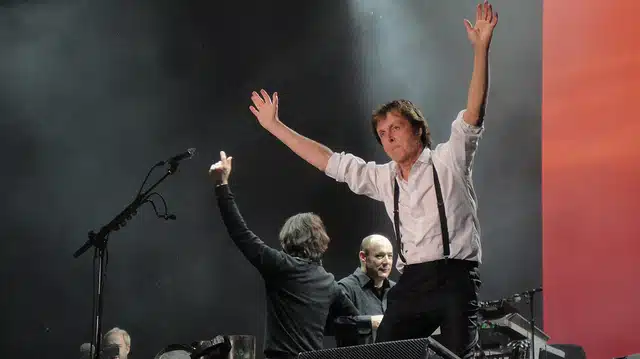 One person who knows all about inter-band tensions is Sir Paul McCartney and he has now decided to give his view on the recent Oasis reunion rumours and the brother's ongoing feud.  Recent reports suggest that Liam is planning on reforming the band without his brother Noel. Liam has declined to connect on these reports.
The former Beatle told Japanese fans in an online Q&A "My advice to them? Just get together and make some good music! But they have got to want to do it. I think a lot of people would like them to do that. They are pretty cool guys!"
He continued "I don't know if they will ever make up. It would be good because I think everyone likes brothers to like each other – and make up. It's a pity because they are very good together. Like many brothers, they are crazy. But it would be nice if they got together."
Oasis split in 2009 with Noel Gallagher citing an inability to work with his brother as the main reason. However reports emerged last month suggesting that a reunion for the band was on the cards that would see the duo with a come to "a gentlemen's agreement" to reunite.
Noel subsequently denied this, claiming that the rumour came from a "source close to Liam".
Photo Cred: darioferrini