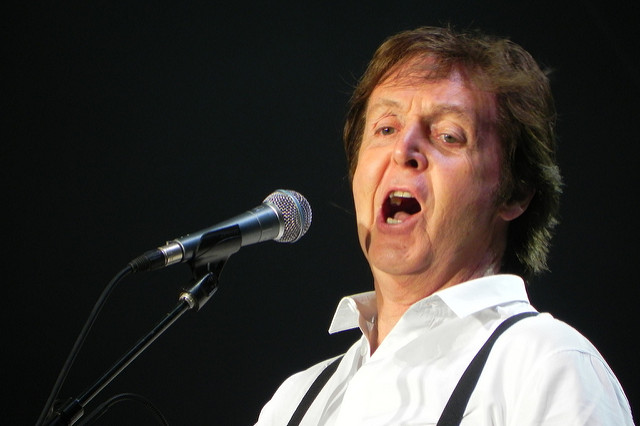 Paul McCartney has spoken of his relationship with Yoko Ono, explaining how he once felt threatened by her. He also described the role she plays in controlling the bands music rights.
The Beatles frontman has said Yoko Ono made her presence felt when she first entered a relationship with fellow band member, John Lennon. Speaking to Rolling Stone, he said the band "were kind of threatened" by her at first as she used to sit on the amps while they were recording. He said this kind of behaviour was uncommon, "We weren't sexist, but girls didn't come to the studio – they tended to leave us to it. When John got with Yoko, she wasn't in the control room or to the side. It was in the middle of the four of us". 
Speaking of their relationship now, he says they're "mates", he joked "I like Yoko. She's so Yoko". Although he did admit he had to overcome quite a bit of "resistance" to accept his band mates intense relationship.
McCartney also spoke of the decision making process behind the use of The Beatles music. He said "Apple Corps is a democracy", he has one vote but the decision always has to be unanimous. Decisions ultimately rest with himself, drummer Ringo Starr, Yoko Ono and wife of guitarist George Harrison, Olivia Harrison – "The two girls are Beatles" he said.
Meanwhile, Ringo Starr has highlighted the struggle emerging acts face.
Photo Credit: Dario Ferrini