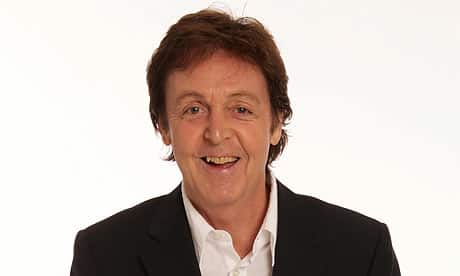 The former Beatles man will be collecting the award in person at this year's NME awards at the O2 Academy Brixton, this month February 26th.
He has been nominated for the award by fellow artists and the award marks McCartney's outstanding contribution to pop music and in celebration of his distinguished lifelong career.
Editor of NME, Mike Williams says:
"We've spoken to the biggest and best musicians around, and they've told us: Paul McCartney is the world's ultimate songwriter. Paul's enduring and stunning talent is worth celebrating, and I'm incredibly honoured that NME are giving him the special, one-of-its-kind Songwriter's Songwriter award to recognise that."
The Arctic Monkeys are ahead in the nominations with eight in total. Haim follow closely with six nominations whilst Queens of The Stone Age, Lily Allen and Arcade Fire all have three nominations.