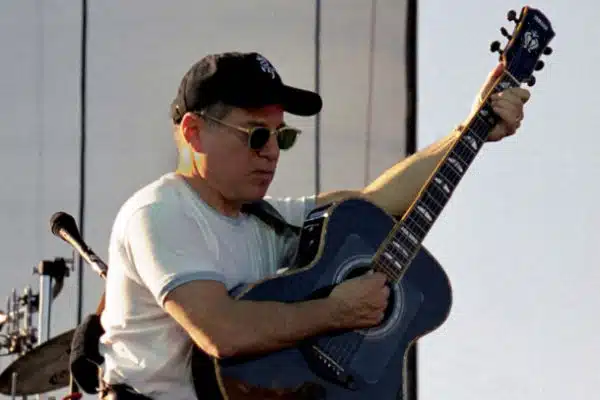 Would you like to listen to the article instead of reading it?
Paul Simon has admitted that he has lost "most" of the hearing in his left ear.
The 'You Can All Me Al' hitmaker made this revelation in a recent interview with The Times, where he spoke about his hearing issues.
This comes after Simon released his latest album 'Seven Psalms' last week.
"everything became more difficult"
Speaking to The Times, Simon spoke about his recent issues.
"Quite suddenly, I lost most of the hearing in my left ear, and nobody has an explanation for it", he explained. "So, everything became more difficult". 
Despite the lack of improvement, Paul Simon is also hopeful that his condition will eventually "repair itself". 
The singer's hearing issues, coupled with the fact that he is growing tired of performing some of his older classics, have led him to hint that he may never tour again.
"The songs of mine that I don't want to sing live, I don't sing them", he added.
"Sometimes there are songs that I like and then at a certain point in a tour, I'll say, 'What the f**k are you doing, Paul?' Quite often that would come during (1986 song) You Can Call Me Al. I'd think, 'What are you doing? You're like a Paul Simon cover band. You should get off the road, go home". 
Along with his album, fans can also check out Paul Simon's accompanying documentary 'Restless Dream'. 
It is a documentary which Simon says will explore "how the limitation of your belief always tends to be tied to your conception of your mortality".
More on this from Nova here.