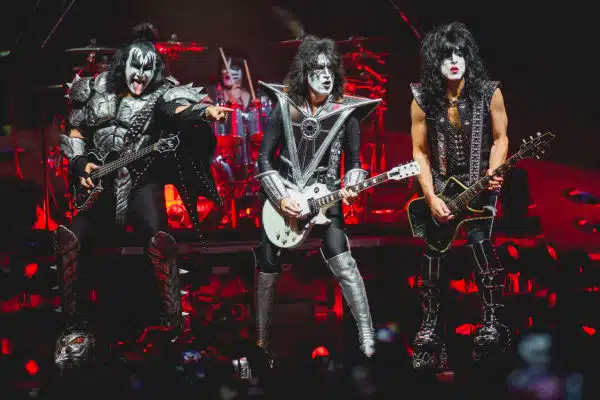 Would you like to listen to the article instead of reading it?
KISS frontman Paul Stanley has claimed that his band boasts the best fans in the world, and everyone knows about it.
Stanley declared this during a Q&A at the annual KISS Kruise which took place last October. The full chat has now been made into a podcast.
During the Q&A with broadcaster Matt Stocks, Stanley insisted that when it comes to having the best fans, no other band even compares with his.
"When other bands say their fans are the best in the world, they only say that because they know they're not", Stanley said. "These are the best fans, and always have been. That's why it's called the Kiss Army, because it started as a volunteer army".
Elsewhere, Paul Stanley spoke about the band's foundation.
"It didn't start with us, it started with a bunch of guys in Terre Haute, Indiana, who wanted to have Kiss music played on a radio station that wouldn't play it", he said.
"And they went down to the station and said, 'if you're not going to play Kiss music by five o'clock today, we're going to surround the building', and the radio station thought it was bullshit".
KISS Announce Last Ever Shows
Speaking of Stanley and his band KISS, they announced the dates for their last ever UK shows last December.
Beginning with a show in Plymouth, the band will perform a set of UK gigs across June and July.
On these shows, KISS led by Stanley said, "This will be the ultimate celebration for those who've seen us and a last chance for those who haven't. KISS Army, we're saying goodbye on our final tour with our biggest show yet and we'll go out the same way we came in… Unapologetic and Unstoppable".
Check out the tour dates below and this report from Nova here.