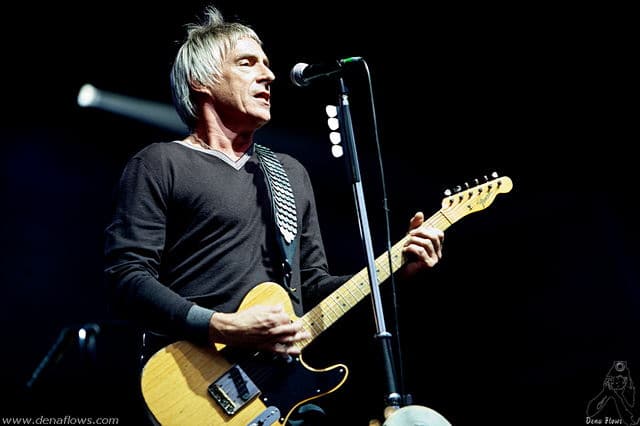 The singer, who is promoting his 12th solo album 'Saturns Pattern' (out May 18), made the comments in a new interview with The Observer.
Weller said: "Have you heard the new Blur album? It's their best yet," adding, "I prefer Noel's stuff now to what he was doing with Oasis at the end."
Also throughout the interview, Weller speaks about his struggles with alcoholism. "If I had carried on as I was, I probably wouldn't be here," he said. "It was getting dark."
"I've seen lots of people who carry on, and you just think, 'You ain't got long to go.' And after a while, you're not funny anymore, you become an old drunk, you're just boring, and you talk the same shit. You look stupid. If you try to hang on to who you think you were, you end up being a parody of yourself."
Weller has said that 'Saturns Pattern' is "one of the best things I've done". He added: "I can't compare it to any of my other albums. I think it's different not just for me, but different from what else is around." 'Saturns Pattern' is the follow-up to his 2012's 'Sonik Kicks'. There is a great list of musicians on the record which includes Steve Cradock, Syd Arthur, Ben Gordelier, Steve Pilgrim, Andy Crofts, and The Strypes' Josh McClorey.
Photo Cred: Dena Flows