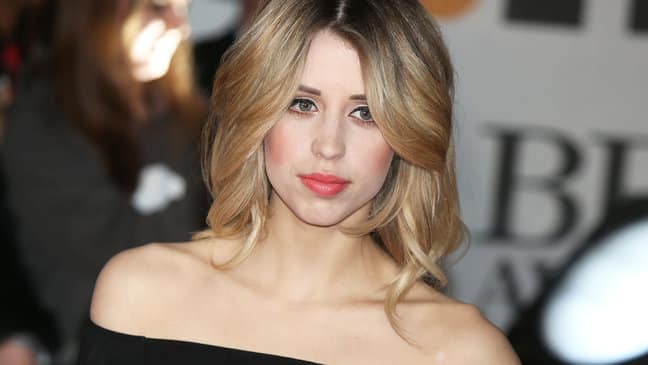 The coroner's inquest into the death of Peaches Geldof has ruled that she died of a heroin overdose.
The 25-year-old journalist, model and television presenter had been receiving treatment for heroin addiction for the past two and half years.
She had also been taking the substitute drug methadone, before she relapsed and began taking heroin again two months before she died.
The inquest in Kent was told that there was evidence of codeine, methadone and morphine and that the levels were within the fatal range.
Giving evidence at the inquest, her husband, Tom Cohen, admitted he had witnessed her flushing drugs she had hidden in their attic down the toilet. He stated that he had later returned to check the attic for drugs, but had found nothing.
The Kent Coroner Roger Hatch said:
It's said that the death of Peaches Geldof-Cohen is history repeating itself but this is not entirely so. By November last year she had ceased to take heroin as a result of the considerable treatment and counselling that she had received. This was a significant achievement for her but, for reasons we will never know, prior to her death she returned to taking heroin, with the fatal consequences that we have heard here today. I therefore find that the death of Peaches Geldof was drug-related and I express my sympathy to her family."
When the police searched the Geldof-Cohen house after her death, they discovered almost seven grams of high purity heroin worth around €700 hidden in a cupboard. The coroner noted that the heroin was 61% pure, much higher than the usual street bought heroin, making it very dangerous for someone whose tolerance was low. Elsewhere police found nearly 80 needles and a number of burnt spoons, that were used to prepare the drug for injection.
Tom Cohen left the inquest without comment.