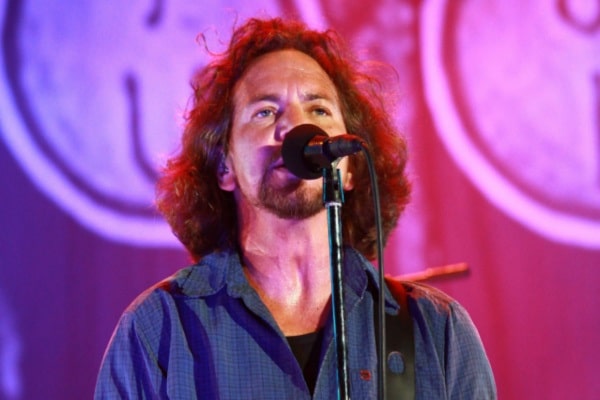 Pearl Jam paid tribute to Queen Elizabeth with a very special cover of Beatles' track 'Her Majesty' during a live concert in Toronto earlier this week.
The band had been performing at Toronto's Scotiabank Arena at the time.
Before performing 'All Those Yesterdays', Pearl Jam frontman Eddie Vedder shared a live rendition of 'Her Majesty' in the Queen's honour.
"This is just one I'm gonna from Paul McCartney", Vedder told the audience, before launching into the live performance.
Check that out for yourselves below.
Queen Elizabeth passed away aged 96 earlier this week, surrounded by her children and extended family.
Following her death, many names from the entertainment world reacted to the news, paying tribute to the late monarch. More on this here.
Elsewhere, Sir Paul McCartney previously hailed Queen Elizabeth as "down to earth".