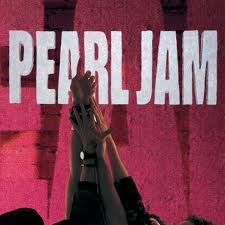 Pearl Jam
fans will be happy to note that not only is the band's album nearing completion, but the guys are planning to hit the road in the support of the upcoming collection.
According to guitarist Stone Gossard, with the new tunes on the way, the band is hoping to play a few more shows than they typically do when they go on tour.Pearl Jam guitarist Stone Gossard says the band's new album is almost finished..
"We've gotten very good at knowing how much we want to tour and finding an amount that keeps us healthy and happy," he told Consequence of Sound. "There will be a record out soonish, it's almost done, and I'm sure there will be more touring coming in the next year."
Gossard also says that when the guys do hit the road, it's for the right reasons: because they love playing live. "Such an enormous part of our band is playing live and going on the road, but luckily we can make the choice to not do it so much that it kills us," he said. "If we have good shows and people feel something from those shows, it's because we don't feel like we're chained to this thing…we're enjoying it with the audience."
The mystery may be solved as early as this Monday (July 8), as Pearl Jam have promised to unleash news to fans in the Americas at 1 p.m. EST. Only time will tell if the news is about a new album, tour or both.