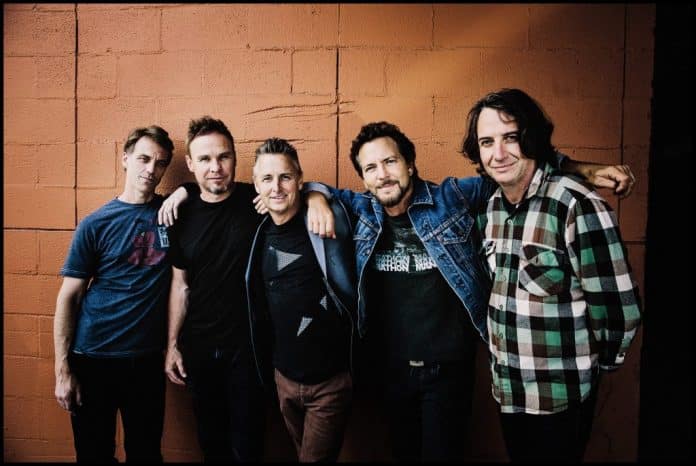 Three of Rock's largest bands nearly shared a triple headliner back in the early 90's. U2 and GNR were on board until Pearl Jam pulled the plug with a categorical no! Speaking in a recent interview with GNR Central, former Roses manager Doug Goldstein spoke how Seattle's finest turned down Axl and Bono.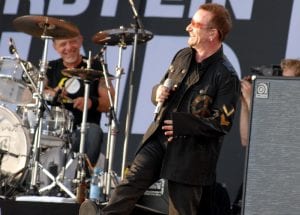 The year was 1993 and all three bands were making big waves with their respective albums. Pearl Jam had just released their amazing debut, Ten. GNR had recorded Use Your Illusion I and II and U2 released Achtung Baby with Zooropa on the way. Axl Rose had come up with the plan for the triple threat and asked Goldstein to make it a reality.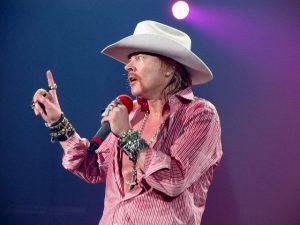 According to Goldstein, 'Axl came to me, Pearl Jam had just broke, they had released Ten and it was on fire, I was in Tel Aviv, Israel, we were playing there. Axl had come to me in the morning and said, 'I don't care if we open, I don't care if we don't get paid, I want to do a show or a couple of shows with us, Pearl Jam, and U2 closing. Can you please call everybody?' I replied, 'Sure.''
Apparently, U2's former manager Paul McGuinness had green lit the tour. All they needed was the go ahead from the Pearl Jam camp. Goldstein's business call to pitch the tour didn't go very well. Pearl Jam's manager Kelly Curtis completely rejected the offer and the phone conversation got a bit heated,
Goldstein started the chat,
'Kelly, can you please pick up?'
'No.'
'Kelly, I need to talk to you, it's kind of important.'
'Yeah I don't care, what do you want?'
'Kelly, I can't hear, I'm in a closet.'
'I don't care, what do you want Doug?'
So I told him, he goes: 'Eh, no. We're going to pass.'
I said, 'Okay hang on a second, I manage Guns, and when an idea comes to me, I usually talk to the band.' I go, 'Are you speaking on behalf of the band?'
He goes, 'Yeah, we're going to pass?'
I go, 'Don't you have a moral ethical responsibility to at least discuss it with the band?'
'Don't fu**ing tell me my fu**ing job.'
'Okay, nice talking to you, you have a great life!'
Denied! It seems the amazing line up would be consigned to the catacombs of rock history!
Here's the interview,
https://www.youtube.com/watch?v=MEsmXOFFlFc&feature=youtu.be
Photo Credit: Danny Clinch