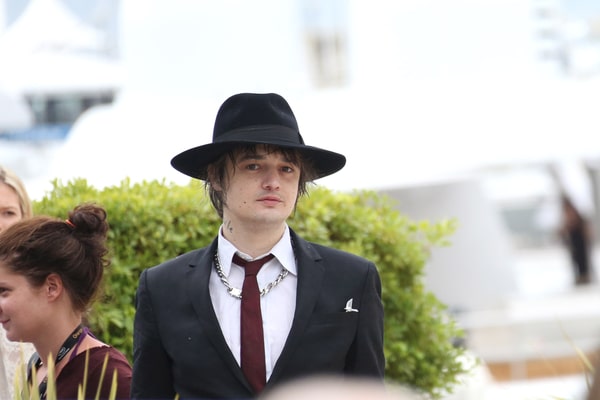 Libertines frontman Pete Doherty was advised to pull out of a gig in Bristol last night after it emerged he is suffering from a "respiratory infection".
The band are in the middle of their rescheduled "Giddy Up A Ding-Dong Tour". They also took to social media to confirm the news regarding Doherty.
Pete Doherty's illness is understood to not be Covid related.
"requires immediate treatment"
"A doctor has been called to assess Peter's condition tonight after he developed a high fever and shortness of breatH", the band posted via social media.
They also added, "Thankfully, he has tested negative for COVID-19, but has been diagnosed with a respiratory infection which requires immediate treatment".
"Unfortunately, he has been advised not to perform tonight under any circumstances, which was not a decision taken lightly, and he remains under close observation with the doctor".
Libertines also stated that they are unsure if Doherty can perform at their two London weekend gigs. These gigs are to also take place at O2 Forum Kentish Town.
— Libertines (@libertines) February 24, 2022
Pete Doherty Signs Prisoner To Record Label
Earlier this month, it emerged that Pete Doherty had added an inmate from Glasgow prison to his record label.
Doherty became involved in a project for the prison when he discovered the inmate's talent. This project saw him play guitar while posing for still life drawing.
Doherty was unsure about the project at first, until he was told he could pose with his clothes on.
"It was nice, actually, to keep my clothes on," he said.
It was also at the prison where Doherty noticed a talented musician.
He said "at one point, one of the lads took me aside and said, 'Pete, I've been playing guitar a bit since I've been in…I've taught myself how to play and I've written a few songs.' And I said 'Oh alright…'. So, I said 'Go on, give us a few songs then'…And he went 'No, I'm not doing it in front of the screws and that!' And I said 'Now, come on!' So he took the guitar and I took the pad and the pencil. We swapped places and he started bashing out all these lovelorn ballads. Like, really uplifting, melodic songs…And you should have seen the jaws drop. Not just from the other prisoners but from all the officers. They couldn't believe it. They didn't even know that he could sing or play. He'd just been teaching himself in some back-room in the gym with an old guitar".
On signing him to his Strap Originals record label, Doherty added, "I have to because I promised him I would now and I don't want to get on his bad side. Do you know what I mean? He's a tasty geezer".
More on this here.