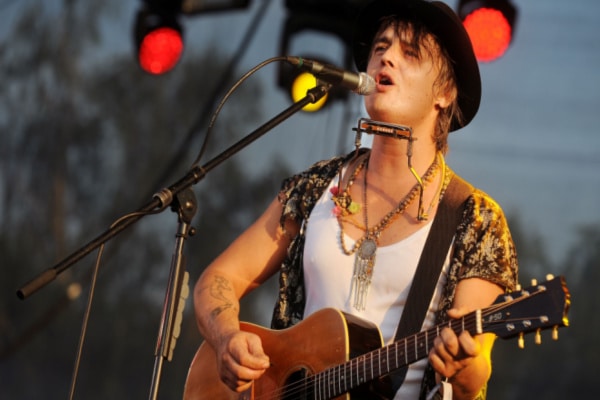 Pete Doherty has revealed that he turned down an acting role in EastEnders.
The Libertines frontman revealed that he was offered the role in the British soap. However he turned it down, a decision which he admits he is "disappointed" about.
Doherty has also added that he turned down an offer of £100,000 to sign up for Celebrity Big Brother.
"opportunities that came up"
Speaking in a new interview, Pete Doherty shed some light on various television roles that have arrived his way over the years.
There is that one turned down job that sticks in the throat of the Libertines frontman.
"There are a few things that have fallen through over the years that I was a bit disappointed about – opportunities that came up that I didn't take", Doherty said.
"I was going to get a part in EastEnders at one point", he revealed. "It was around this time that the Libertines re-formed too".
Back in February, Pete Doherty was also advised to pull out of the Libertines "Giddy Up A Ding-Dong Tour", after suffering from a "respiratory infection".
"A doctor has been called to assess Peter's condition tonight after he developed a high fever and shortness of breath", the Libertines also said in a statement, shared via social media.
They also added, "Thankfully, he has tested negative for COVID-19, but has been diagnosed with a respiratory infection which requires immediate treatment".
"Unfortunately, he has been advised not to perform tonight under any circumstances. Which was not a decision taken lightly, and he remains under close observation with the doctor".
"prosperity, harmony and advancement"
Pete Doherty recovered to re-join the band at Glastonbury last weekend. He has also spoken very highly of the mood in the camp.
"The chemistry is working to the original chemical formula. With the prosperity, harmony and advancement of the Albion's dream and promise", Doherty said.
The Libertines performed at the Glastonbury set. This set also marked the return of the Glastonbury festival for the first time since the pandemic. More on this here.