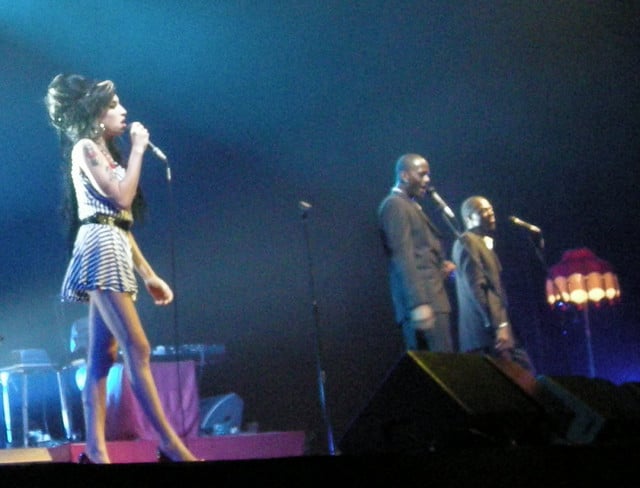 The Libertines' frontman Pete Doherty releases a new track inspired by the late singer-songwriter Amy Winehouse.
The single titled 'Flags Of The Old Regime' is a tribute to Winehouse and all the profits raised by the song will be donated to the Amy Winehouse Foundation.
The lyrics written for the tribute song are very poignant, Doherty was a good firend of Winehouse's before she passed away of alcohol poisoning on July 23rd 2011.
Doherty is joined on the track by Drew McConnell from Babyshambles and Helsinki on bass, Jamie Morrison on drums, Stephen Large on keys and Street on acoustic guitar and percussion, with strings arranged by John Metcalfe (Durutti Column).
'Flags Of The Old Regime' is produced by Stephen Street, who previously worked with Morrissey and Blur, the single is due for release on march 3rd.
Listen to 'Flags Of The Old Regime' below.
The Libertines are planning to release a new album next year. Guitarist Carl Barat says that he and Doherty have made major progress on the new record, revealing that the songwriting duo have penned five new songs together for the band's third album.
The likely lads also shared a new short 'visual history' film, about the band's lazarus like comeback and their most recent tour.