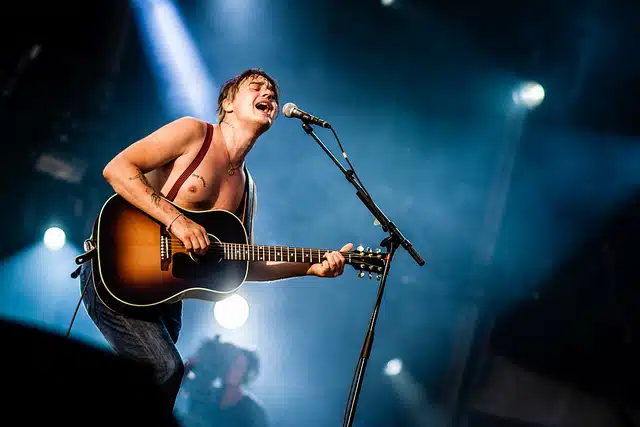 The Libertines' frontman Pete Doherty has been in a Thai rehab facility for the past month and has expressed an interest in helping others struggling with addiction problems.
The singer is currently at the Hope Rehab centre in Bangkok, being treated for his well publicised heroin addiction. Doherty has suffered from addiction issues even before the band came to prominence in 2002.
His bandmate Carl Barat is spending time with Doherty in the Thai capital, the songwriting duo have penned five new songs together for the band's third album.
Speaking about the forthcoming LP, Barat said: "We've only done bits and bobs on tour. We were both reminding each other of scores of tunes that we'd forgotten that had never seen the light of day. But Plan A is to write new things. There's about five new tunes on the work bench at this stage and that's just from having been in each other's company, not even sitting down to write. One's called 'Woke Up Again', but that's a working title."
A spokesperson for Doherty told NME: "He believes a change in environment is important for recovery and invited Pete to get involved with his new treatment project in Thailand."
"Many addicts do not fit into conventional rehabs, however today he [Doherty] is a month into his recovery of a well-documented heroin addiction. Peter does not suit typical treatment approaches – clinical environments limited by their setting and formality."
Simon Mott, the founder of Hope Rehab Thailand said: "Peter is not only a talented musician but a strong character who has a lot to offer – He has expressed a wish to use his influence to help other struggling addicts. Together with Hope he wants to start a trust funding treatment places."
The Libertines are expected to release new material in 2015, the band are planning to begin recording in Germany later this year.