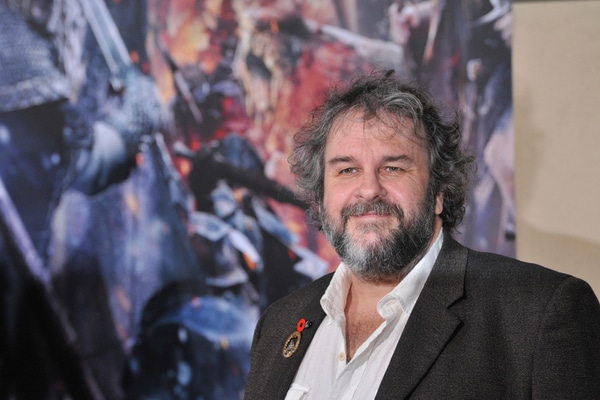 Director Peter Jackson has revealed that the Beatles once tried to make their own Lord of the Rings film in the 1960s.
Jackson whose own masterpiece The Beatles: Get Back documentary also debuted on Disney+ yesterday (November 25) had previously spoken about this failed venture back in 2002.
Jackson was also putting together the second Lord of the Rings film at that stage.
At the time, Jackson also said, "It was something John [Lennon] was driving and J.R.R. Tolkien still had the film rights at that stage, but he didn't like the idea of the Beatles doing it. So he killed it". 
He also added, "There probably would've been some good songs coming off the (soundtrack) album". 
The Beatles "had the idea" – Jackson
Speaking to BBC News and having spent more time with Paul McCartney and Ringo Starr, Jackson shared more details on this failed project.
"I've been scraping together little pieces of information. I've been interrogating Paul about it. Ringo doesn't remember much", Jackson said. "What I understand is that Denis O'Dell, who was their Apple film producer, who produced The Magic Christian, had the idea of doing Lord of The Rings". 
Jackson also explained that the author of the books,  J.R.R Tolkien was not overtly keen on a pop group working on the film.
"Ultimately, they couldn't get the rights from Tolkien, because he didn't like the idea of a pop group doing his story. So it got mixed by him. They tried to do it. There's no doubt about it. For a moment in time they were seriously contemplating doing that at the beginning of 1968″. 
Jackson also added, "Paul said, 'Well I'm glad we didn't do it, because you got to do yours and I liked your film.' But I said to him, 'Well, it's a shame you didn't do it, because it would have been a musical". 
"What would The Beatles have done with a Lord of The Rings soundtrack album? That would have been 14 or 15 Beatles songs that would have been pretty incredible to listen to". 
"So I've got two minds about it. I would have loved to hear that album, but I'm also glad I got the chance to do the films. But those songs would have been fascinating". 
Speaking of The Beatles: Get Back, Peter Jackson said that the documentary will make the fab four "seem young again". More on that here.
Experience the never-before-seen footage of @TheBeatles in Peter Jackson's three-part Original Docuseries #TheBeatlesGetBack, now streaming on #DisneyPlus. pic.twitter.com/PKU6kQZJDl

— Disney+ (@DisneyPlus) November 25, 2021