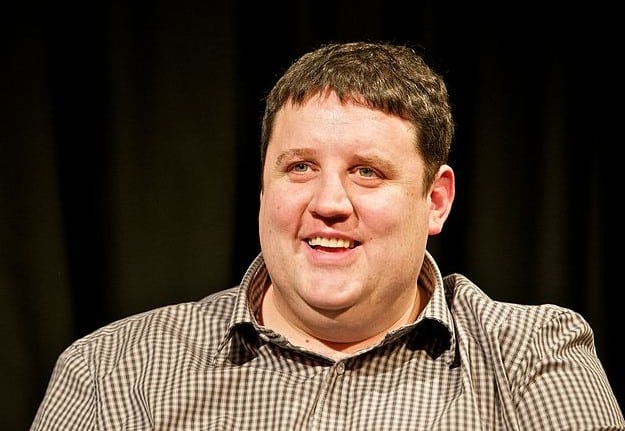 Peter Kay delighted fans with a rare public appearance on stage in Liverpool last night, as he continues to host a charity dance event that's in aid of Cancer Research UK.
The comedian, 49, hasn't appeared on stage much in the last couple of years, after announcing in 2017 that he was cancelling work projects due to 'family circumstances'.
The comic sported a striped headband, gold tracksuit bottoms and a trackie top emblazoned with a vinyl record print.
He carried a metallic vinyl holder as he made his way on stage in a pair of yellow trainers.
Dance for Life – which has sold over 75,000 tickets since it launched in 2016 – sees Peter take to the DJ deck for a "joyous and unforgettable" experience with lots of dancing.
Fans flooded social media celebrating the appearance of Kay.
Omg just had the best night of my life at #Peterkaydanceforlife I can't even describe that time three hours of none stop dancing. Peter you have gone to long welcome back you legend @peterkay_co_uk pic.twitter.com/GB31f1ZZM7

— natasha fagg (@natasha_fagg) August 19, 2022
One attendee wrote on Twitter: 'Just had the best night of my life at [the show]. I can't even describe [it]. Three hours of non-stop dancing. Peter you have gone too long. Welcome back you legend.'
Another added: 'Danced the night away with [Peter] and had a fantastic night.'
Peter was last seen at the Ivor Novello Awards in May, and before that, in April during a tour performance in Manchester.