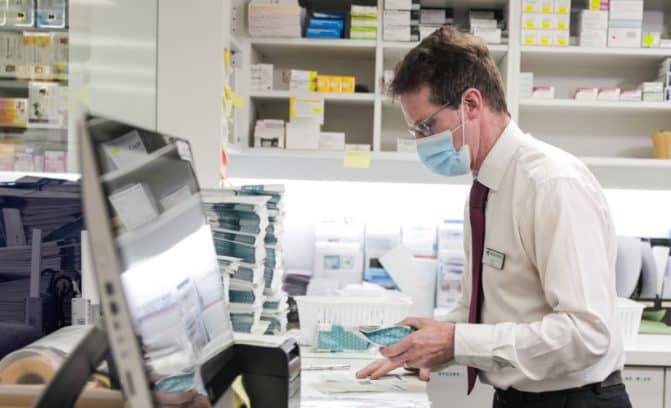 The Irish Pharmacy Union is warning antibiotic stocks are at a 25-year low! According to IPU president Dermot Twomey there is a lack of some essential medicines.
The Irish Medical Organisation say doctors have been inundated with appointments for children, with parents concerned their child may have contracted RSV or Strep A.
Four medicines containing penicillin are reportedly out of stock nationwide.
Levels of RSV and bronchiolitis circulating remain high. This is potentially a greater risk for an increased use of antibiotics due to a potential for the development of a secondary bacterial infection following the initial viral infection.
Covid-19 is still in circulation with higher incidence reported in recent weeks.
Pharmacist Sheena Mitchell, and owner of totalhealth pharmacy in Milltown, says that a combination of unforeseen factors post pandemic has created a perfect winter storm for children's health saying:
"At the moment, there is a lot of misinformation and hysteria surrounding the shortage of antibiotics. As a result, we are already seeing movement towards pharmacies and parents attempting to stockpile important medication.
Antibiotic Shortage – The Facts:
There are shortages across many lines of antibiotics in Ireland and there will continue to be for the next six months.
There is enough antibiotic supply available for normal and slightly increased requirements, so long as we resolve to adapt to current supplies.
There is not adequate supply of any one particular antibiotic, but there is adequate supply and availability from a choice of suitable antibiotics to meet a patient's medical needs.
PROPOSED SOLUTIONS:
Doctors will need to give patients a prescription that provides an option of a 1st, 2nd or even 3rd line option, depending on what the pharmacist has in stock on a given day.
Give pharmacists the authority to interchange a prescribed medication for a safe and effective alternative.
At the moment, a pharmacist cannot substitute one antibiotic drug for another. Sheena Mitchell, totalhealth pharmacy owner advocates that this situation requires urgent change to prevent the breakdown of community care provision through an overburdened pharmacy and GP system. She says:
"General Practitioners and hospitals are currently overwhelmed. To reduce the burden on prescribing clinicians, I propose that we introduce a system of interchangeable prescribing from GP prescriptions at pharmacy level. So, if a GP prescribed an antibiotic that is not available on that day, the pharmacist has the authority to supply a second or third line choice in accordance with HSE prescribing guidelines for common infections. This would mean that there would be no delay to patient treatment as there would be no requirement for the pharmacist or patient to request an alternative prescription."
"I believe this should be supported by a Government campaign across all media platforms to implore parents not to ask their GP for a prescription 'just in case'. If parents add additional unnecessary supply pressure to the current antibiotic stock in Ireland, we may not have adequate supplies for a really sick child when they need it most."