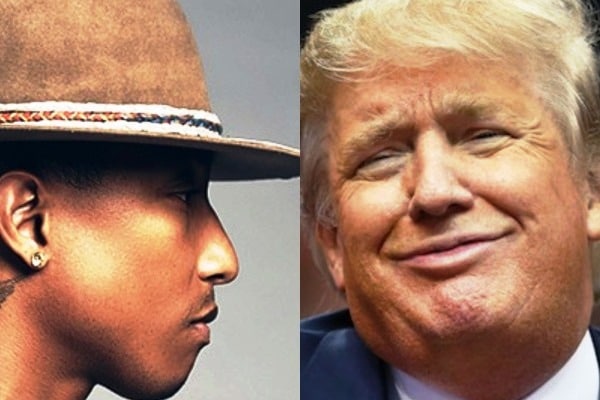 The singer-songwriter Pharrell Williams has ordered the U.S. President Donald Trump to stop playing his music at rallies after his 2013 hit 'Happy' was used at an event in Indiana just hours after 11 people died in a mass shooting at a synagogue in the city of Pittsburgh.
Trump was criticised for joking around about a "bad hair day" in the immediate wake of the shooting. At the rally he did strongly condemn the attack, calling it "an antisemitic act" and adding: "We just don't seem to learn from the past."
In a letter to the US President, Pharrell wrote that Mr Trump was forbidden from using his music in future.
"Pharrell has not, and will not, grant you permission to publicly perform or otherwise broadcast or disseminate any of his music," reads the letter from the R&B star's lawyer Howard King.

"On the day of the mass murder of 11 human beings at the hands of a deranged 'nationalist', you played his song Happy to a crowd at a political event in Indiana," the letter continues. "There was nothing 'happy' about the tragedy inflicted upon our country on Saturday and no permission was granted for your use of this song for this purpose."
Williams' cease-and-desist letter follows a similar order in August from Steven Tyler, frontman of Aerosmith, whose lawyers said:
"Mr Trump is creating the false impression that our client has given his consent for the use of his music, and even that he endorses the presidency of Mr Trump."
Other musicians who have forbidden Trump to use their music include Adele, Neil Young, the Rolling Stones and Queen.
REM's Michael Stipe said in 2015: "Do not use our music or my voice for your moronic charade of a campaign."