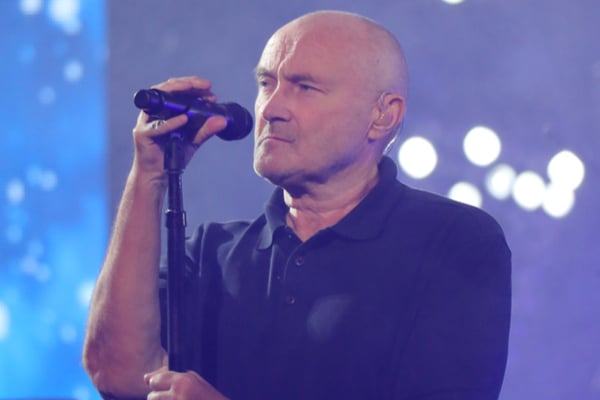 Phil Collins and Genesis have sold their music for $300m.
Collins, along with Genesis band mates Tony Banks and Mike Rutherford, have sold a bundle of music rights for the group. This was sold alongside their individual projects to label Concord Music Group, the company said.
The deal doesn't include Peter Gabriel and Steve Hackett, who were members of the band in its early days, Concord said.
While the company did not provide a figure, the Wall Street Journal quoted $300m.

That is one of the biggest deals of its kind, putting Collins and Genesis behind only Bob Dylan and Bruce Springsteen. They reportedly sold their catalogues in recent deals worth between $400m and $500m. Neil Young also earned $150m by selling a 50% share in his music in 2021.
According to Billboard it's estimated that the overall package, after deducting production and distribution costs, the music averaged about $12.4 million annually over the last three years in master recording revenue and about $5.5 million in annual publishing revenue. They further estimated that the package of music rights carries a valuation of at least $335 million and might be as much as $375 million.
Previous to this deal, Concord Music Group already owned the publishing rights for the Genesis and Phil Collins catalogues since in 2017. They acquired it when they purchased it from their previous owner, Imagem Music Group. The catalogues of Daft Punk, Mark Ronson, Linkin Park, and M.I.A., were also included in the deal.