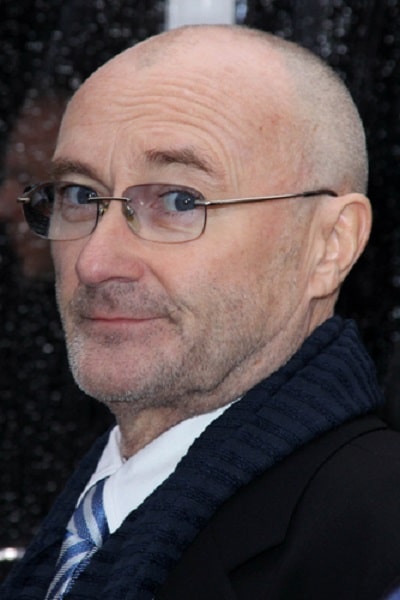 Phil Collins has demanded that President Trump's campaign refrain from using the singer's music. Collin's 1981 hit song, In the Air Tonight, was playing during Wednesday's rally in Iowa. It was used without authorisation and reports say Phil has issued Donald Trump's presidential campaign a cease and desist order.
In a statement made to Consequence of Sound, legal representatives for Collins confirmed that they served the order.
It read: "Yes we are well aware of the Trump campaign's use of this song and we have already issued a 'cease and desist' letter via our lawyers who continue to monitor the situation."
The song was playing as the plane carrying the president made its approach for landing at Des Moines International Airport. Some have expressed their feelings towards the campaign's use of the song as distasteful.
Collins, 69, is not the first artist to demand Trump's campaign to stop using their music. A number of recording artists have publicly demanded that Trump stops using their songs during his rallies and speeches.
Earlier this year, the family of the late rocker Tom Petty sent a cease and desist letter for the playing of I Won't Back Down. They declared the song was written for the 'underdog' and 'common man' and that the president did not represent these characteristics.
Victor Willis, of the The Village People, recently demanded for the president to stop playing his band's hit songs, Macho Man and Y.M.C.A., at his rallies.
Many other artists share similar views on the president. The Rolling Stones, Elton John, and Guns N' Roses have all objected to the use of their material during Trump's rallies.
Bruce Springsteen has been vocal in his opposition to Trump, saying he is a "threat to our democracy" and that he "makes any kind of reform that much harder".