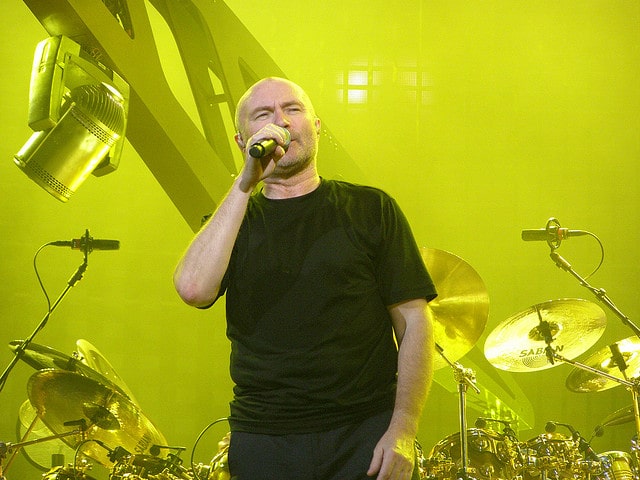 Former Gensis member Phil Collins has announced that he will be releasing his reissues series at the end of this month on January 29th.
The Take A Look At Me Now Campaign as it is known, was meant to have begun on November 6th last year with two of his albums 1981's Face Value and 1993's Both Sides. However, due to Phil Collins having emergency back surgery the release had to be delayed.
The series is curated by Phil Collins himself and includes lots of extra material which includes demos b-sides, live performances and new artwork featuring the artists recreating his poses from the original covers.
Collins recently revealed that second phase of his reissue series will be released next month. Phil Collins released a statement saying "We are pleased to announce that the Hello I Must Be Going and Dance Into The Light reissues will be released on February 26th."
The bonus disc of extras presents live material and demos of two songs: 'Do You Know, Do You Care?' and 'Don't Let Him Steal Your Heart Away'.
The Take A Look At Me Now series has been remastered by Nick Davis, who worked on the Genesis reissues series. All albums will be released as double CD digipak and digital versions featuring the remastered album and the additional content, while the vinyl versions will not include the extra tracks.
Photo Credit: Santi Banks