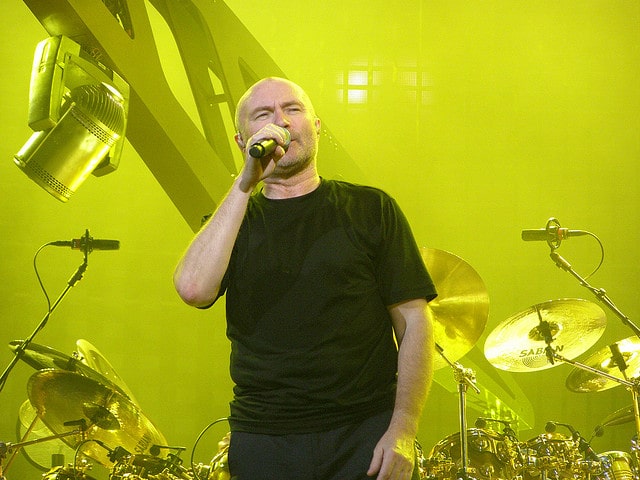 Legendary Genesis drummer & accomplished solo artist Phil Collins has announced that he will be releasing his autobiography. The news was recently announced by Penguin Random House the publishers of the book.
The book is titled Warts & All and will chronicle the career of Phil Collins in the music industry. Apparently the idea of doing an autobiography was always in the back oh his mind.
Speaking about his new book Phil Collins said "Several times over the last few years I have been asked to write a biography but never felt that the time was right – until now, " adding that "Having found the right publisher in Penguin Random House I am ready to go on record about my life in music with all the highs and all the lows and to tell the story from my point of view, ­warts and all!"
Publishers Penguin Random House also had some words about the book saying "It's one of the last great untold stories, something we've all been desperate to read" adding that "The early material is simply breathtaking, and I am honoured to be his publisher."
Phil Collins new book Warts & All The book will be published in hardback and as an ebook in October 2016.
Photo Credit: Santi Banks