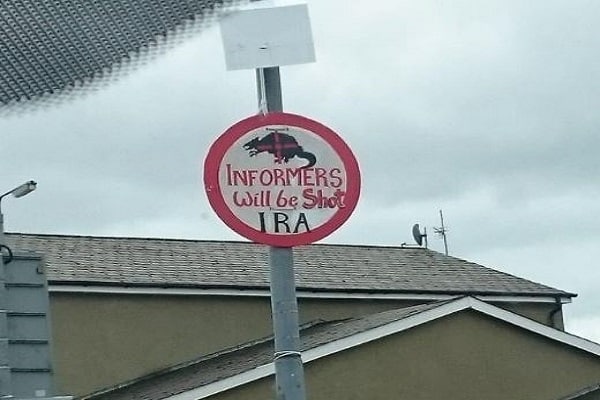 Pro-IRA graffiti in the place where Journalist Lyra McKee was murdered in Derry has appeared. The painted signs emerged in the Creggan area.
The graffiti serves as a warning to the community against helping the police. On one of the walls, a message reads "Informers will be executed", and another states "IRA here to stay".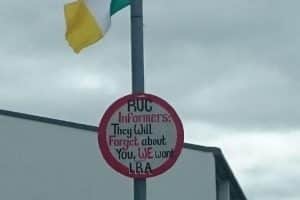 Pro- IRA graffiti has been put up just metres from where Lyra McKee was shot in Creggan, warning off the community from helping the police with their investigation. Warns "informers will be executed". pic.twitter.com/7EvIV9vY2E

— aoife-grace moore. (@aoifegracemoore) May 2, 2019
The slogans were spotted earlier this morning in the Creggan area, a short distance from where Ms McKee was shot on April 18th.
The slogans appeared on Thursday morning metres from where journalist Lyra McKee was killed. One includes a picture of a rat, with the message "Informers will be shot. IRA" and another says "RUC Informers: They will forget about you, we won't. IRA." https://t.co/nuaDRbln7p

— Maura Conway (@galwaygrrl) May 2, 2019
The journalist was murdered by a dissident republican connected to the New IRA. The gunman had fired bullets at police lines during disturbances over the Easter weekend.
Chilling new graffiti that has gone up overnight in Creggan #Derry following the murder of #LyraMcKee pic.twitter.com/1DEOg4SRok

— Leona O'Neill (@LeonaONeill1) May 2, 2019