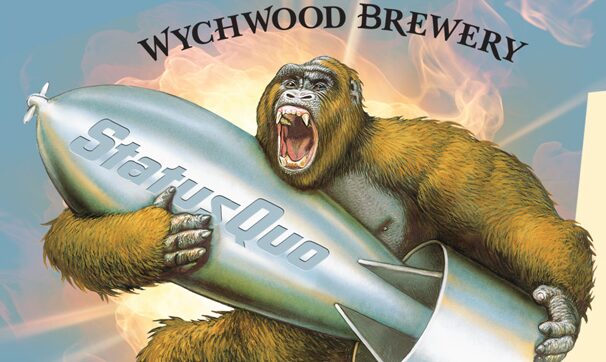 We previously told you about Status Quo and their new venture Piledriver.
Piledriver is a new beer that has been created by the band and it has gone on sale today 17 Feb 2014.
The veteran rockers have followed in the footsteps of Iron Maiden and Elbow in creating their own brand of beer.
Frontman Francis Rossi said: "Music and beer go well together."
The beer has been named after the band's successful 1972 "Piledriver" album and Rick Parfitt adds:
"Piledriver is renowned as one of those albums where it all went right. The chemistry was perfect and the fun flowed. Wychwood has helped us create a beer with the same ethos… and a huge blue gorilla as a truly arresting logo!"