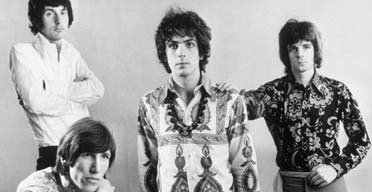 Pink Floyd will reissue three of their 1970's albums next month.
The band reissued their first four albums on vinyl in June, and now, are treating fans to a second batch of vinyl releases. The group will reissue Atom Heart Mother, Meddle, and Obscured By Clouds on September 23rd.
Atom Heart Mother, released in 1970, became the groups first number one album in the U.K. It was recorded while the band were busy making the soundtrack for film 'Zabriskie Point'. David Gilmour and Roger Waters have since been very critical of the album.
The band changed their tact for their 1971 release, Meedle, and ventured adrift from their previous psychedelic sound. Instead, they created an album which had scents of progressive rock. Side two of the album solely consists of their 23 minute track 'Echoes'. Obscured By Clouds, released in 1972, doubled as a soundtrack to Barbet Schroeder's french film, 'La Vallee'.
Pink Floyd are currently in the process of re-releasing every album since the bands formation. The group began the campaign earlier in the summer when they released their 60's albums, The Piper At The Gates Of Dawn, A Saucerful Of Secrets, and Ummagumma. 
They are also to release The Wall and The Division Bell on August 26th.
November 11th will see the release of the bands huge 27 disc box-set, The Early Years 1965-1972, which includes unreleased songs, TV appearances, concert recordings and interviews.
Photo Credit: Scott