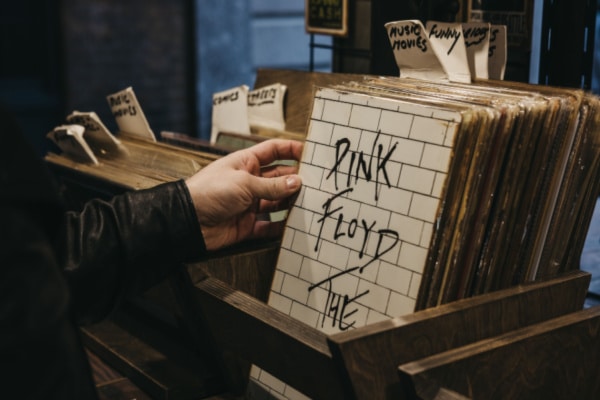 It's been a long time in the making, but Pink Floyd will finally release a remastered version of their album 'Animals'.
This album was released by Pink Floyd in 1977, their tenth studio release.
The re-worked version of the album will arrive on September 16 via Sony. The physical release of this album will include CD and SACD formats. It will also include Blu-Ray, and 12 inch Vinyl.
The album will also contain a deluxe edition which will arrive on October 7. The format will include the CD, Vinyl and Blu-Ray. A 32 page book and DVD are also included in this format. You can pre order all versions of the re-released album here.
The Blu Ray and DVD will also feature alongside the original 1977 Pink Floyd mix.
Plans for a remastered version were put on hold in 2018, following a feud between bandmates Roger Waters and David Gilmour.
"an iconic piece of stand alone art"
The newly re-released album from Pink Floyd has also been reworked into a 5.1 stereo by sound engineer James Guthrie.
The album also includes new artwork from Aubrey "Po" Powell. Powell was a partner of the album's original cover artist, Storm Thorgerson as a mamber of the London-based collective Hipgnosis.
According to Pink Floyd themselves, Powell took new photographs of the building pictured on the 'Animals' cover.
"With the original 1977 album cover being such an iconic piece of stand-alone art, I had the chance to update it, which was a rather daunting task, but Hipgnosis took the opportunity to re photograph the image to reflect a changing world, and by using modern digital colouring techniques I kept Pink Floyd's rather bleak message of moral decay using the Orwellian themes of animals, the pig 'Algie', faithful to the message of the album", Powell said.
This cover art was taken from Battersea Power Station, along the south bank of the River Thames.
Check out the photo and the band's statement in full below.
This latest release comes after it had been announced that Pink Floyd had also released a physical version of their Ukrainian charity single, 'Hey Hey Rise Up'. More on this here.